Zachary Moore
Assistant Professor
School of Management
HMPH 354
318-342-1734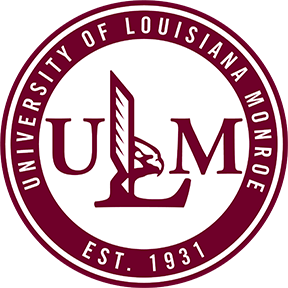 Zachary M Moore, MBA
Assistant Professor, Marketing
(blank)
Education
Ph D
2020, Marketing
University of South Alabama
MBA
2013,
University of Louisiana at Monroe
BBA
2012, Risk Management and Insurance
University of Louisiana at Monroe
Biographical Sketch
Zachary Moore is an Instructor of Agribusiness and the Agribusiness Program Coordinator at the University of Louisiana at Monroe. He is the holder of the Mayme and Tom Scott Endowed Professorship in Agriculture. His teaching activities include agricultural accounting, economics, finance, and marketing; rural real estate appraisal; risk management; food policy and trade; and farm business management. Zach is also active in extension education, having presented to numerous farm groups on tax, estate, and retirement planning issues. In addition to his educational activities, Zach actively serves as the Second Vice President on the Board of Directors for the Northeast Louisiana Agribusiness Council and as a member of the Future Farmers of America's Farm and Agribusiness Management Career Development Event Committee. He is also a published author, having written a chapter of the 7th edition of Farm and Ranch Business Management, which forms part of the business curriculum used by the FFA. Zach is actively involved in his family's farming operation. He is a lifelong resident of Mer Rouge, Louisiana.
Research Interests
Zach's research interests are varied, but include agricultural marketing in general, with a particular emphasis on intra-industry cooperation in agricultural supply chains and commodity check-off programs. He is also actively researching disruptive innovations in agriculture and has presented this research to national audiences.
Recent Publications
Ragland, E., Golemon, D., Moore, Z. (2019). An Experiential Learning Course: Enhancing Student Understanding of the Surplus Lines Insurance Marketing and Distribution System and Career Paths Within the System. New Orleans, LA:
Brown, C., Kemp, A., Moore, Z. (2018). Designing Sales Force Compensation Systems to Compete in the Battle of Revenue vs. Profit. Society of Marketing Advances.
(2018). The Consequences of Business Model Innovation on Market Orientation and Stakeholder Orientation in Disruptive Firms. Association of Marketing Theory and Practice.
Moore, Z., Berry, C. (2020). Towards the Domain Specific Entrepreneurial Risk Management Scale. Association of Small Business Entrepreneurship.
Berry, C., Moore, Z. (2020). Analysis of Small Business Owners' Lack of Concern About Risk Management Issues. Association of Small Business Entrepreneurship.
Moore, Z. (2020). Undergraduate Sales Certificates: A Curriculum Review. Marketing Educators' Association.
Lecy, D., Moeller, L., Moore, Z., Thome, G., Devyust, C., Pulse, R., Fife, B. (2019). 2019 National FFA Farm and Agribusiness National Contest. Future Farmers of America.
Moore, Z., Hair, J., Sarstedt, M. Going Beyond Direct Effects: Advanced Data Analyses with Parital Least Squares Structural Equation Modeling.
Kemp, A., Moore, Z., Brown, C. (2019). Starting Your Sales Program from the Ground Up: Bloom Instead of Getting Stuck in the Weeds. New Orleans, LA: Society of Marketing Advances.
Moore, C., Moore, Z. (2020). Small Business Owners' Risk Management Concerns. San Antonio, TX: Association of Small Business Entrepreneurship.
Awards & Honors
October 2019 Doctoral Fellow.
July 2018 Fellow.
Courses Taught
AGRB 1001FUND OF AGRB ANALYSIS, 2 course(s)
AGRB 2001INTRODUCTORY, 4 course(s)
AGRB 2003AGRICULTURAL MARKETING, 3 course(s)
AGRB 3005FARM BUSINESS RECORDS, 3 course(s)
AGRB 3007ADV AGRICULTURE MARKETING, 5 course(s)
AGRB 3010AGRICULTURAL FINANCE, 2 course(s)
AGRB 3012RURAL REAL ESTATE APPRAISAL, 2 course(s)
AGRB 3014FINANCIAL RISK MGMT AGRICULT, 1 course(s)
AGRB 3044AGRIBUSINESS PRACTICUM, 3 course(s)
AGRB 4023FARM & AGRIBUSINESS MGMT, 4 course(s)
AGRB 4061AGRICULTURAL POLICY & TRADE, 3 course(s)
BUSN 1001BUSINESS AND SOCIETY, 3 course(s)
MRKT 3002CONSUMER BEHAVIOR, 1 course(s)
MRKT 3005PERSONAL SELLING, 1 course(s)
MRKT 4006BUSINESS-TO-BUSINESS MARKETING, 1 course(s)
QMDS 2010STATISTICS & QUALITY CONTROL, 12 course(s)
RMIN 3008BUSINESS RISK MANAGEMENT, 1 course(s)