Michelle Zagar
Clinical Associate Professor
Clinical Sciences
PHAR 113
318-342-3173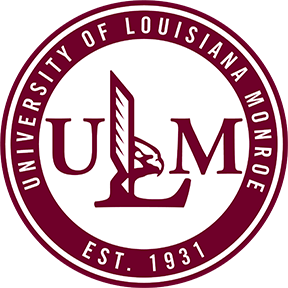 Michelle Zagar, PharmD
Clinical Associate Professor, Pharmacy

Education
PharmD
2003, Pharmacy
University of Louisiana at Monroe
MEd
1995, Elementary Teaching
University of Southwestern Louisiana
BA
1990, Elementary Education
University of Southwestern Louisiana
Biographical Sketch
My route to pharmacy was a little different than most. I have a bachelor's and a master's degree in education and spent 8 years as a kindergarten and elementary school teacher. My teaching background comes in handy with pharmacy students and my patients.
For over 13 years, my clinical practice site was at our local Council on Aging, where I worked with older adults to prevent medication-related complications and improve disease state outcomes through education, active monitoring and assessment of therapy. Through a collaboration with a community partner while there, I was introduced to a highly specialized area which became my greatest professional passion and now my clinical practice area—visual impairment and low vision.
Now I provide diabetes medication management services to retina patients in an ophthalmology practice in the community. It has been reported that the majority of vision loss caused by diabetes can be avoided by good diabetes management and timely treatment; but many people with diabetes do not take their medicines as they should. So the goal for this clinic is to improve management of diabetes to minimize disease-related vision loss.
Research Interests
Geriatrics
Age-related vision impairment
Improving medication adherence
Medicare Part D
Faculty development
Licensure & Certification
National Provider Identifier
National Plan & Provider Enumeration System
Individually assigned identifier that allows for billing of cognitive pharmacy services
Basic Life Support Certification for Healthcare Providers
American Heart Association
Certification in CPR & AED use
Certified Geriatric Pharmacist
Commission for Certification in Geriatric Pharmacy
National credential for expertise in pharmaceutical care of elderly patients
Certified Pharmacist Preceptor
Louisiana Board of Pharmacy
Completed training for pharmacist preceptor certificate
Doctor of Pharmacy
Louisiana Board of Pharmacy
Licensure by examination
Awards & Honors
May 2017 Excellence in Teaching Award.
May 2016 Excellence in Teaching Award.
May 2015 Excellence in Teaching Award.
May 2014 Excellence in Teaching Award.
May 2014 Faculty Preceptor of the Year.
May 2014 Outstanding Reviewer.
April 2013 Health-System Pharmacist of the Year Nominee.
January 2012 North Louisiana HealthCare Hero Nominee.
August 2011 Foundation Award for Excellence in Service Nominee.
May 2009 Faculty Preceptor of the Year.
May 2007 Faculty Preceptor of the Year.
June 2006 hhc Pharmacy Recognition Award Nominee.
May 2006 Faculty Preceptor of the Year.
Courses Taught
PHAR 3085Patient Coun/Commun, 2 course(s)
PHAR 4026Aging/Drug Use In Elderl, 4 course(s)
PHAR 4046Non-Prescrip Meds, 1 course(s)
PHAR 5087Dis Path Pharm III, 3 course(s)
PHAR 6036Advanced Ambulatory Care Pharmacy Practice, 1 course(s)
PHRD 4010INTRODUCTION TO PHARMACY, 6 course(s)
PHRD 4077HEALTH CARE SYSTEMS, 6 course(s)
PHRD 5004Advanced Communication, 1 course(s)
PHRD 5027BONE AND JOINT MODULE, 1 course(s)
PHRD 5029SPECIAL POPULATIONS MODULE, 5 course(s)
PHRD 5037EYES, EARS, THROAT & DERM MOD, 5 course(s)
PHRD 5051AGING DRUG USE IN ELDERLY, 5 course(s)
PHRD 5065CLINICAL PHARMACY CAREER DEV, 1 course(s)