Will Rogers
Assistant Professor
School of Humanities
Walk 3-112
318-342-1522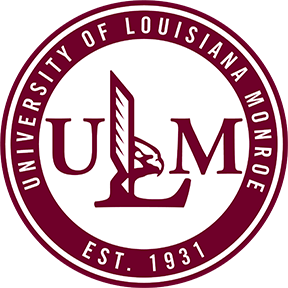 Will Rogers, PhD
Assistant Professor, English

Education
Ph D
2014, English
Cornell University
MA
2008, English
University of Texas at Arlington
BA
2004, English
University of Texas at Arlington
Biographical Sketch
Originally from Texas, I have lived in Florence, Rome, upstate NY, and Ohio, and I have taught at Cornell University, Case Western Reserve University, and ULM.
I'm trained as a medievalist, and I trace my desire to study and teach the texts and culture of the Middle Ages to the Spring semester of my freshmen year at the University of Dallas. There, in Literary Traditions II, I read the whole of Dante's Divine Comedy, and his ability to read in the past and history of Florence and Italy a vision of his present and future stuck with me. I quickly began learning Italian, then lived in Rome and Florence for extended periods, and, finally, I came to English as a subject and a profession through its Italian influences.
I still largely focus on the influence of Boccaccio, Dante, and Petrarch on Geoffrey Chaucer, John Gower, and Thomas Hoccleve.
Research Interests
I was awarded my Ph.D. in English from Cornell University in 2014, where I specialized in various premodern literatures and focused on Disability Studies and Queer and Trauma Theories. I review scholarship for Studies in the Age of Chaucer and serve as peer reviewers for various journals and publishers in my field.
Currently my revised dissertation is under consideration for publication, and I'm working on a second monograph, which tracks the effect of trauma on narrative structure in Chaucer's Canterbury Tales. I am widely published on depictions of medieval medicine, disability, and old age, and I have work forthcoming on medieval sexuality.
This research defines my classroom teaching, where I emphasize not only the diversity of the medieval and post medieval worlds but also seek to connect premodern materials with postmedieval digital methods, such as GIS mapping, digital transcription, and digitization of manuscript sources.
Recent Publications
Rogers, W. (2021). Writing Old Age and Impairments in Late Medieval England (pp. 164). York: Arc Humanities Press.
Rogers, W. (2017). "Enclosing Texts, Opening Up Revision: Teaching Writing as Process with Anchorites and Anthologies" (pp. 35-42). Studies in Medieval and Renaissance Teaching.
Rogers, W. (2016). "Textually Enclosed and Marginally Open: Medieval Revelations and Early Modern Readers." (pp. 102-123). Journal of Medieval Religious Cultures.
Rogers, W. (2014). Old Words Made New: Medea's Rejuvenation and Gower's Textual Method (pp. 105-118). South Atlantic Review.
Rogers, W. (2014). "Dismembering Gender and Age: Replication, Rebirth, and Remembering in the Old English Phoenix" (pp. 163-178). D.S. Brewer.
Research Grants
Rogers, W., "NEH Summer Seminar: The Canterbury Tales" (), Sponsored By National Endowment for the Humanities, External to The University of Louisiana at Monroe, $. (July 2016 - August 2016).
Awards & Honors
December 2020 Faculty Award for Excellence 2019-2020.
July 2016 Tommy and Mary Barham Endowed Professorship in English.
Courses Taught
ENGL 1001COMPOSITION I, 2 course(s)
ENGL 1010HONORS COMPOSITION, 1 course(s)
ENGL 2001ENGLISH LITERATURE I, 10 course(s)
ENGL 2003WORLD LITERATURE I, 9 course(s)
ENGL 2004WORLD LITERATURE II, 3 course(s)
ENGL 2005AMERICAN LITERATURE I, 1 course(s)
ENGL 2007HONORS ENGLISH, 1 course(s)
ENGL 4036CHAUCER, 4 course(s)
ENGL 4037SHAKESPEARE'S TRAGEDIES, 2 course(s)
ENGL 4038SHAKESPEARE'S COMEDIES HISTORY, 1 course(s)
ENGL 4039MILTON, 1 course(s)
ENGL 4071MEDIEVAL LITERATURE, 2 course(s)
ENGL 4082LINGUISTICS, 2 course(s)
ENGL 4083HISTORY OF ENGLISH LANGUAGE, 7 course(s)
ENGL 5007ENGLISH LIT BEFORE 1800, 2 course(s)
ENGL 5036CHAUCER, 1 course(s)
ENGL 5083HISTORY OF ENGLISH LANGUAGE, 1 course(s)