Sherilyn Wiggins
Assistant Professor
Kitty DeGree School of Nursing
NURS 206
318-342-1517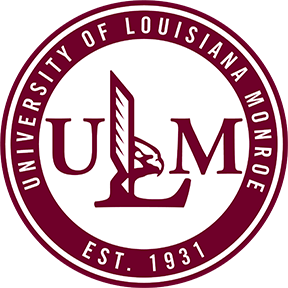 Sherilyn B Wiggins, MSN
Assistant Professor, Nursing

Education
MSN
2006, Nursing
Grambling State University
BSN
1980, Nursing
Northeast Louisiana University
Biographical Sketch
I began my career in Monroe.I worked in the neonatal intensive care unit for one year before moving to Texas, where I continued to work NICU. I returned to Louisiana and worked in the areas of Labor and Delivery, Postpartum, and Newborn Nursery.
In 1993 I shifted my focus to public health nursing. I worked in public health units in Natchitoches, Bossier, and Ouachita Parishes. During those years, I became certified as one of the first STD nurse clinicians in the state. The last seven years of my public health service were spent as the regional supervisor of the Nurse Family Partnership.
I received my Master's Degree in Nursing Education in the spring of 2006, and began teaching at ULM in the fall semester that year. I am certified as a Faith Community Nurse and Faith Community Nurse Faculty.
Licensure & Certification
Faith Community Nurse Faculty, Church Health Center. (August 2013 - Present)
Faith Community Nursing, ULM. (December 26 2007 - Present)
Neonatal Resuscitation Program (NRP) Provider, Amercian Academy of Pediatrics/American Heart Association. (September 2012 - October 2018)
Basic Life Support, American Heart Association. (August 15 2016 - August 2018)
Registered Nurse, La. State Board of Nursing. (August 1980 - January 31 2018)
Research Interests
My main areas of research interest are:
1) reducing infant mortality
2) adolescent health
3) the impact of faith on health
Awards & Honors
April 2017 Service Award.
May 2013 Community Service Dedication Award.
April 2012 Louisiana State Advisory Board for the Nurse-Family Partnership .
May 2010 Business Appreciation Award.
May 2010 Community Partner Certificate.
April 2007 invited to join Sigma Theta Tau.
Courses Taught
NURS 4037Prof Issues/Trends, 3 course(s)
NURS 4038Education, 1 course(s)
NURS 4062COMMUNITY HEALTH, 21 course(s)
NURS 4063COMMUNITY PRACTICUM, 35 course(s)
NURS 4067PUBLIC HEALTH NURSING, 3 course(s)
NURS 4072COMMUNITY CONCEPTS, 4 course(s)
NURS 4073COMMUNITY PRACTICUM RN, 4 course(s)
NURS 4074MANAGEMENT CONCEPTS, 4 course(s)
NURS 4075MANAGEMENT PRACTICUM RN, 4 course(s)
NURS 4076NURSING MANAGEMENT RN, 3 course(s)
NURS 4077NURSING MANAGMENT RN PRACTICUM, 3 course(s)
NURS 4078PUBLIC HEALTH NURSING RN, 1 course(s)