Kimberly Whorton
Associate Professor
School of Health Professions
CALD 211
318-342-1623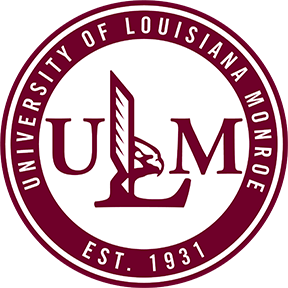 Kimberly S Whorton, MDH
Associate Professor, Dental Hygiene

Education
MS
2008, Dental Hygiene
University of Tennessee Health Sciences
BS
1993, Dental Hygiene
Northeast Louisiana University
Biographical Sketch
Kimberly Whorton is a Associate Professor in the Dental Hygiene department at ULM. She attended ULM when it was known as NLU and graduated in 1993 with her Bachelor of Science in Dental Hygiene. She worked as a Registered Dental Hygienist in private practice for 13 years before she became a full-time faculty member in 2005. She received her Master's Degree from the University of Tennessee in 2008. She currently serves as the Junior Clinic Coordinator in the Dental Hygiene department.
Research Interests
Mrs. Whorton has been involved in many research activities over the years, being awarded several grants for the Dental Hygiene program's Mobile Dental Hygiene Unit. She has several interests in community research projects and how they relate to student learning. She has presented on local, state, and national levels.
Licensure & Certification
Registered Dental Hygienist
Louisana State Board of Dentistry
Local Anesthesia Certification
Registered Dental Hygienist
Louisiana State Board of Dentistry

Awards & Honors
2011 ULM College of Health Sciences Graduate Degrees Faculty Recognition.
2011 Employee Recognition for Five years of Service.
2011 Alpha Eta Honor Society.
May 2007 Sigma Phi Alpha.
Courses Taught
DHYG 3020CLINICAL DENTAL HYGIENE ORIENT, 3 course(s)
DHYG 3021CLINICAL DENTAL HYGIENE TECH, 4 course(s)
DHYG 3022DENTAL ANATOMY, 4 course(s)
DHYG 3025CLINICAL DENTAL HYGIENE, 5 course(s)
DHYG 3026CLINICAL DENTAL HYGIENE LEC, 3 course(s)
DHYG 3027ORAL RADIOLOGY, 3 course(s)
DHYG 4015DENTAL MATERIALS & DENTAL ASST, 4 course(s)
DHYG 4016CLINICAL DENTAL HYGIENE, 4 course(s)
DHYG 4019COMMUNITY & PREVENTATIVE DENT, 8 course(s)
DHYG 4020COMMUNITY&PREVENT DENT FLD EXP, 10 course(s)
DHYG 4021CLINICAL DENTAL HYGIENE, 4 course(s)
DHYG 4025DENTAL HYGIENE PRACTICUM, 3 course(s)
DHYG 4027ETHICS,JURISPRUDENCE&PRAC MGMT, 8 course(s)
DHYG 4028CLINICAL DENTAL HYGIENE, 5 course(s)