Amy Weems
Assistant Professor
School of Education
WALK 2-30
318-342-1280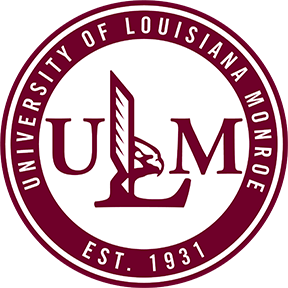 Amy L Weems, EdD

Assistant Professor, Education
Education
EdD
2011, Educational Leadership
University of Louisiana at Monroe
MS
1999, Family and Consumer Sciences Education
Louisiana Tech University
BS
1997, Family and Consumer Sciences Education
University of Louisiana at Monroe
Biographical Sketch
Dr. Amy L. Weems is an Assistant Professor in the School of Education at the University of Louisiana at Monroe. In this role, Amy coordinates the Master of Arts in Teaching (MAT) program and oversees advising for teacher candidates in various secondary education programs. Through her teaching of middle- and secondary-level courses, she supports undergraduate students as they participate in practicum and residency experiences, MAT alternate certification students in who are learning on the job, and doctoral students in foundation coursework.
Licensure & Certification
Compass Evaluator, Louisiana Department of Education. (2014 - Present)
Computer Literacy/Instructional Technology Leader, Louisiana Department of Education. (2010 - Present)
Educational Leader - Level 1, Louisiana Department of Education. (2010 - Present)
Research Interests
Literacy Development: secondary content literacy strategies, effects of literacy-based instructional practices on student achievement, transitions in literacy expectations from elementary to secondary settings, literacy development for English Language Learners
Post-secondary Preparation, Selection, and Success Factors: academic predictors of post-secondary success (GPA, retention, graduation, stability in major selection), socio-cultural influences on post-secondary success, selection of post-secondary pathways (4-year college/university, community college, vocational school, apprenticeship/on-the-job training, military service, etc.), dual enrollment/dual credit connections to higher education, exploration of teaching as a profession (Educators Rising)
Awards & Honors
July 2012 Louisiana Teacher of the Year .
2009 Top 10 Faculty/Staff Member .
2005 Honorary Greek .
July 2002 National New Achiever of the Year .
2002 Who's Who Among American Teachers .
Courses Taught
CURR 1000PROF PREP FOR TEACHERS, 2 course(s)
CURR 2001ED FOUN DIV LEARN EN, 5 course(s)
CURR 3003MID/SEC SCHOOL METHODS I, 9 course(s)
CURR 3004MIDDLE/SECONDARY METHODS II, 3 course(s)
CURR 3076CLASSROOM/BEHAVIOR-SECONDARY, 6 course(s)
CURR 4001ASSESS PRINC/PRACT, 5 course(s)
CURR 4081CONT STUDIES IN CURR & INSTR, 2 course(s)
CURR 5002CLASSROOM ORGAN/MGMT- SEC, 1 course(s)
CURR 5003INST STRAT MID/SEC SCHOOLS, 4 course(s)
CURR 5018TECHN INTEGRATION PORFOLIO DEV, 2 course(s)
CURR 5042SECONDARY SCHOOL CURRICULUM, 5 course(s)
CURR 5046ED TECH/DIV LEARN INCL-ELEM, 4 course(s)
CURR 5047ED TECH/DIV LEARN INCL-SEC, 7 course(s)
CURR 5063INTERNSHIP IN ELEMENTARY ED, 9 course(s)
CURR 5064INTERNSHIP SECONDARY ED, 9 course(s)
CURR 5065INTERNSHIP EL ED INCLUSIVE, 9 course(s)
CURR 5066INTERN SEC ED INCLUSIVE 6-12, 8 course(s)
CURR 5073ASSESSMENT & ACCOUNTABILITY, 16 course(s)
CURR 6084BEST PRAC IN MID SEC EDUCATION, 1 course(s)
CURR 7001EDUCATIONAL RESEARCH INQUIRY, 1 course(s)
CURR 7008COMM COLLAB PROBLEM SOLVING, 1 course(s)
CURR 7011PROG EVAL THEORY PRACTICE, 10 course(s)
CURR 7012ASSESS PROGRAM INSTR DEC MAK, 2 course(s)
CURR 7014DECISION MKG SCHOOL IMPROVE, 2 course(s)
CURR 7015DISSERTATION, 3 course(s)
CURR 7016CURR & INST CAPSTONE, 2 course(s)
EDLE 5000TCHER LDR I DATA SCHL IMP, 2 course(s)
EDLE 5005TCHER LDR II IMP SCHL PERF, 1 course(s)