Bruce Walker
Associate Professor
School of Management
HMPH 158
318-342-1117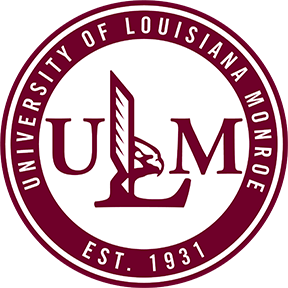 Bruce C Walker, Ph D
Associate Professor, Management
Management Program Coordinator
Education
Ph D
1997, Business Administration
University of Arkansas
MBA
1979, Business Administration
University of Texas at Arlington
BBA
1976, General Business
Northeast Louisiana University
Professional Positions
Associate Professor, Management, University of Louisiana at Monroe
Adjunct Professor of Gerontology, University of Louisiana at Monroe
Assistant Professor of Management, University of Louisiana at Monroe
Instructor, Southern Nazarene University
Graduate Teaching Assistant, University of Arkansas
Instructor, Tarrant County Junior College
Awards & Honors
October 2009 Outstanding Service Award.
March 2008 Nominated for the Scott Professorship Teaching Award.
October 2007 Outstanding Professor in the College of Business.
May 2007 Best Paper Award.
June 2005 Bruce and Lizabeth Boulware Professor In Management.
April 2004 Most Congenial Professor in CBA.
April 2003 Professor Who Most Acts Like a Student in CBA.
April 2003 Professor of the Year.
April 2002 Outstanding University Professor Award.
April 2002 Most Entertaining Professor in CBA.
Courses Taught
BMBA 5022ORGANIZATIONAL THEO & BEHAVIOR, 13 course(s)
BMBA 5030INTERNATIONAL BUSINESS, 13 course(s)
BUSN 3001International Business, 1 course(s)
MGMT 3001Concepts and Practice, 1 course(s)
MGMT 3005ORGANIZATIONAL BEHAVIOR, 16 course(s)
MGMT 3006MGT IN HOSPITALITY INDUSTRY, 4 course(s)
MGMT 3007Human Resource Mgmt, 5 course(s)
MGMT 3008COMPENSATION & BENEFITS, 4 course(s)
MGMT 3009OPERATIONS MANAGEMENT, 4 course(s)
MGMT 3015Staffing, 3 course(s)
MGMT 3020Human Resources Dev, 1 course(s)
MGMT 4010SEMINAR IN HUMAN RESOURCE MGT, 8 course(s)
MGMT 5005SEMINAR IN MANAGEMENT, 5 course(s)
MGMT 5007SEMINAR IN HUMAN RESOURCE MGT, 3 course(s)
QMDS 2010Statistics/Quality Contr, 3 course(s)