Kenna Veronee
Associate Professor
School of Visual & Performing Arts
Biedenharn Hall152
318-342-1577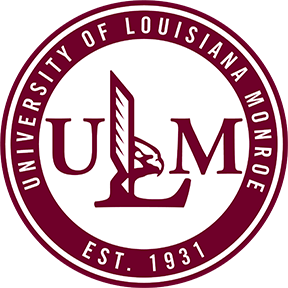 Kenna E Veronee, PhD

Associate Professor, Music
Education
Ph D
2017, Music Education
Florida State University
Recent Publications
Scherber, R. V., Veronee, K., Darrow, A. A. (2022). Know thyself: Preservice music educators' ability to self-assess their conducting expressivity. (pp. 10-23). Journal of Band Research.
Kelly, S. N., Verone, K. (2019). High school students' perceptions of non-traditional music classes. (pp. 77-89). Bulletin of the Council for Research in Music Education.
Awards & Honors
2018 Tau Beta Sigma Honorary Member.
Courses Taught
MSED 3017BRASS TECHNIQUES, 4 course(s)
MSED 3022MAT/METH VOC MUSIC ELEM SCH, 6 course(s)
MSED 3025MUSIC FOR SPECIAL LEARNERS, 3 course(s)
MSED 3026DIRECTED FIELD EXPERIENCE, 4 course(s)
MSED 3027DIRECTED FIELD EXPERIENCE II, 4 course(s)
MSED 3030INTRO TO WINDS & PERCUSSION, 3 course(s)
MSED 3035MUSIC ED FOR ELEM GRADES, 5 course(s)
MSED 4001SPECIAL PROBLEMS, 7 course(s)
MSED 4021CLASSROOM MANAGEMENT, 4 course(s)
MSED 4024METH/MAT & ADMN OF INSTR MUSIC, 7 course(s)
MSED 4050MUSIC EDUC RESIDENCY I, 4 course(s)
MSED 4054MULTICULTURAL MUSIC ED, 6 course(s)
MSED 4055STU TEACHING IN VOCAL MUSIC, 2 course(s)
MSED 4056STU TEACHING IN INSTR MUSIC, 5 course(s)
MSED 5000SPECIAL PROBLEMS, 5 course(s)
MSED 5033INTRO TO RES IN MUSIC/MUSIC ED, 1 course(s)
MSED 5035MUSIC FOR SPECIAL LEARNERS, 2 course(s)
MSED 5087DIRECTED STUDY, 5 course(s)
MSED 5088COMPREHENSIVE EXAM, 2 course(s)
MUSC 1000RECITAL HOUR, 4 course(s)
MUSC 2000RECITAL HOUR, 4 course(s)
MUSC 3000RECITAL HOUR, 4 course(s)
MUSC 3017BRASS CLASS, 2 course(s)
MUSC 4000RECITAL HOUR, 4 course(s)
MUSC 4070BAND HISTORY & LITERATURE, 1 course(s)
MUSC 4079INSTRUMENTAL CONDUCTING, 1 course(s)