Lisa VanHoose
Associate Professor
School of Allied Health
WALK 1-68A
318-342-7944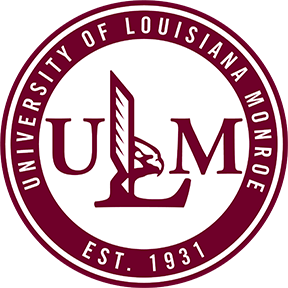 Lisa VanHoose, PhD
Associate Professor, Physical Therapy
Director, Doctor of Physical Therapy Program
Biographical Sketch
Lisa VanHoose, PT, PhD, MPH is an Associate Professor and Program Director in the Physical Therapy Department at the University of Louisiana Monroe. Dr. VanHoose received her PhD in Rehabilitation Science and MPH from the University of Kansas Medical Center.

She completed fellowships at the University of Arkansas Medical Sciences Donald W. Reynolds Institute on Aging and the National Institute of Heart, Lung, and Blood Institute PRIDE Summer Institute with an emphasis in Cardiovascular Genetic Epidemiology. Her Bachelor of Science in Health Science and Master of Science in Physical Therapy were completed at the University of Central Arkansas.
Research Interests
Dr. VanHoose has practiced oncologic physical therapy since 1996. She is a Board-Certified Clinical Specialist in Oncologic Physical Therapy. As a NIH, PCORI, and industry funded researcher, Dr. VanHoose investigates cancer related side effects with an emphasis on minority and rural cancer survivorship using the socioecological model. Investigations of distress in cancer survivors revealed that African American women were concerned about provider bias and other racial issues during their care. She expanded that work to explore physical and psychosocial factors responsible for health disparities in diverse groups of cancer survivors. Her team published a systematic review explaining the impact of perceived racism on health outcomes for a variety of medical conditions and diseases affecting African American women. Other work includes qualitative investigations into community identified risk factors of cardiovascular disease in African American men.

She serves on the Diversity, Equity, and Inclusion staff workgroup for the American Physical Therapy Association (APTA). She currently serves on the Special Populations: Nursing Home subcommittee for Gov. John Bel Edwards Louisiana COVID-19 Health Equity Task Force. She has been an advocate for movement of all persons, including the elimination of social policies and practices that are barriers to movement friendly environments.
Courses Taught
KINS 2021CONCEPTS-PERSONAL WELLNESS, 2 course(s)