Theresa Thomas
Assistant Professor
School of Allied Health
STRS 362
318-342-1331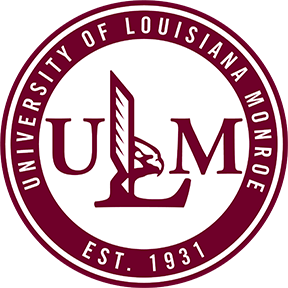 Theresa D Thomas, PhD
Assistant Professor, Marriage and Family Therapy

Education
Ph D
2005, Marriage & Family Therapy
University of Louisiana at Monroe
MS
2001, Industrial/Organizational Psychology
Lamar University
BA
1999, Psychology
Northeast Louisiana University
Biographical Sketch
Dr. Theresa Dronet joins the MFTC teaching team after 10 years of working in correctional mental health. She implemented systemic change and interventions in prison institutions in Mississippi, Florida, Illinois, and Maryland. Originally from south Louisiana and with a Ph.D. in Marriage & Family Therapy from ULM, she is an Licensed Marriage & Family Therapist in Louisiana and Texas, and she is also an Approved AAMFT Supervisor Candidate.
Licensure & Certification
Licensed Marriage & Family Therapist, State of Louisiana Licensed Professional Counselors Board of Examiners. (October 07 2013 - December 31 2019)
Licensed Marriage & Family Therapist, Texas State Board of Examiners of Marriage & Family Therapists. (April 28 2016 - July 31 2019)
Research Interests
Her research approach is predominantly qualitative, and her research interests include the challenges/benefits of singles (women and men) as MFTs, alternate career paths available for MFTs, and using systemic theory and cybernetics to implement change in larger systems. Her international/multicultural research interests revolve around the growing MFT network across borders and languages, and "Digital as Culture" - how digital progress is affecting and encouraging to multicultural training, education, therapy, and supervision. She is interested in how the digital age is lessening the disparity between cultures.
Recent Publications
Kupers, T., Dronet, T. M., Winter, M. (2009). Beyond Isolated Confinement: Mississippi's Experience Re-thinking Prison Classification and Creating Alternative Mental Health Programs (pp. 1037-1050). Thousand Oaks, CA: Criminal Justice and Behavior.
Lundquist, T., Dronet, T. M. (2010). Quality Management (pp. 155-174). Washington, DC: American Psychiatric Publishing, Inc..
Dronet, T. M. (2010). Beyond Administrative Segregation: Re-thinking Mental Health Treatment in Maximum Security Units. CorrsDoc.
Dronet, T. M. (2016). Quality Improvement and Management in Correctional Mental Health (pp. 263-274). Springer International.
Courses Taught
COUN 5022HUMAN GROWTH & DEVELOPMENT, 1 course(s)
COUN 5060STRAT OF LIFE & CAREER DEV, 3 course(s)
COUN 6070INTERNSHIP, 2 course(s)
COUN 6071INTERN SCHOOL SETTING, 2 course(s)
MAFT 5060STRAT OF LIFE & CAREER DEVELOP, 1 course(s)
MAFT 6053DIVERSE COMMUNITIES, 3 course(s)
MAFT 6063COUPLES INTIMACY SEXUALITY, 2 course(s)
MAFT 7000FAM SYS:EPIS ISS/MARR/FAM THER, 4 course(s)
MAFT 7002FAM SYS II:FOUN/MARR/FAM THER, 1 course(s)
MAFT 7011AFTER THERAPY, 4 course(s)
MAFT 7013CREATIVE TRANSFORM, 2 course(s)
MAFT 7014COUPLE & MARITAL THERAPY, 3 course(s)
MAFT 7051DOCTORAL PRACTICUM, 4 course(s)
MAFT 7053DOCTORAL INTERNSHIP, 2 course(s)
MAFT 7099DISSERTATION, 6 course(s)