Clifford Tresner
Associate Professor
School of Visual & Performing Arts
BRYH 113
318-342-1376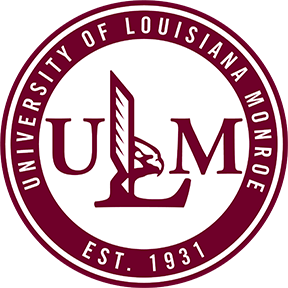 Clifford W Tresner, MFA
Associate Professor, Art
Art Program Coordinator
Education
MFA
1994, Sculpture
University of Mississippi
Awards & Honors
June 2017 Honorable Mention.
June 2015 Delta State University Purchase Prize for Large-scale sculpture.
October 2014 Ogden Museum of Southern Art Best in Show.
January 2011 Spaces Sculpture Trail Peoples Choice Award.
June 2010 Fifth Annual Outdoor Sculpture Competition, Bristol TN.
August 2009 Louisiana Division of the Arts Career Advancment Grant.
January 2009 Creative Capital Professional Development Workshop.
August 2008 Louisiana Divsion of Arts Career Advancement Grant.
February 2008 Norhteast Louisiana Arts Council Artist of the Year.
October 2007 Masur Museum of Art aquisition into permanent collection.
March 2007 7th Annual Florida Outdoor Sculpture Competition, 2nd Place.
September 2005 Louisiana Divsion of Arts Mini Grant for artistic research.
August 2005 Pandemonium Foundation Fellowship.
November 2002 Louisiana Division of the Arts Fellowship.
August 2001 ADDY AWARD.
December 1999 Louisiana Dision of Arts Mini Grant for artistic research.
Courses Taught
ART 1001BASIC DESIGN, 1 course(s)
ART 1002THREE DIMENSIONAL DESIGN, 13 course(s)
ART 1004FIGURE DRAWING, 10 course(s)
ART 2000Analytical Perspective, 3 course(s)
ART 2006GRAPHIC DESIGN II, 1 course(s)
ART 2073BEGINNING PAINTING, 4 course(s)
ART 2081SCULPTURE, 8 course(s)
ART 3000PORTFOLIO, 1 course(s)
ART 3073INTERMEDIATE PAINTING, 7 course(s)
ART 3081INTERMEDIATE SCULPTURE, 8 course(s)
ART 4004ADVANCED DRAWING, 11 course(s)
ART 4005ADV GRAPHIC DESIGN, 1 course(s)
ART 4009TECHNIQUES IN FINE ARTS, 1 course(s)
ART 4041Spec Prob/Drawing, 18 course(s)
ART 4044SPEC PROB: GRAPHIC DESIGN, 2 course(s)
ART 4046SPEC PROB: PAINTING, 5 course(s)
ART 4048SPEC PROB: DRAWING, 10 course(s)
ART 4050SPEC PROB: SCULPTURE, 9 course(s)
ART 4071ADVANCED PAINTING, 4 course(s)
ART 4081ADVANCED SCULPTURE, 9 course(s)
ART 4095RESEARCH PROBLEMS, 7 course(s)