Hilary Tice
Clinical Assistant Professor
Clinical Sciences
PHSV
318-342-1818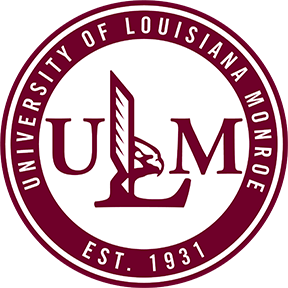 Hilary L Tice, PharmD
Clinical Assistant Professor, Pharmacy

Education
PharmD
2003, Doctor of Pharmacy
Texas Tech University School of Pharmacy
Professional Positions
Gratis Faculty/Assistant Professor in Department of Pediatrics, LSUHSC Shreveport, Dept. of Pediatrics
January 2008
January 2007
December 2006
January 2006
President Elect 2006, NLSHP
Licensure & Certification
Pharmacy-Based Immunization Delivery
APhA
A 20 hour national certificate program given by the American Pharmacists Association to provide comprehensive immunization education and training. My BLS certification is outstanding at this time.
BCPS - Board Certified Pharmacotherapy Specialist
Board of Pharmaceutical Specialties

AHA BLS for Healthcare Providers Certification
AHA/Glenwood Regional Medical Center or UH Shreveport
Most recent re-certification class was June 2017.
AHA Pediatric Advanced Life Support (PALS)
University Health Shreveport
Prepared for and participated in the cognitive and skills evaluations in accordance with the curriculum of the American Heart Association PALS program.
Texas R.Ph. License by Exam
TSBP

LA Pharm.D. License by Reciprocity
LABP

North Carolina R.Ph. License by Exam
NCBOP

Delivering Medication Therapy Management Services
APhA
A 21 hour national certificate training program in medication therapy management.
BLS Certification
Glenwood Medical Center/ULM
Participated in the healthcare professionals renewal course for BLS (Basic Life Support)
LA Preceptor Certification
LABP

Hyperlipidemia Certification
Greensboro AHEC, Northwest AHEC, UNC School of Pharmacy

Pharmacy Technician Certification
Pharmacy Technician Certification Board

ChemoCheK(R) Certification
Baylor Univ. Medical Center

Baylor University Medical Center Technician III Certification
Baylor Univ. Medical Center

Baylor University Medical Center Technician II Certification
Baylor Univ. Medical Center

IV Certification
Baptist Saint Anthony's Health System

PharmVac Pharmacy-Based Immunization Training
TTU School of Pharmacy

IV Certification
University Medical Center - Lubbock TX

Technician Certification
United Supermarket's

Awards & Honors
June 2008 2007 LSHP Outstanding Chapter President.
December 2002 Dean's List Recipient.
December 2002 Bexar County Pharmacy Association Scholarship.
May 2001 Owen Healthcare's Annual Student Leadership Seminar.
May 2001 Dean's List Recipient.
Courses Taught
PHAR 3085Patient Counseling & Comm, 2 course(s)
PHAR 4021Herbal Remedies, 1 course(s)
PHAR 5015Clinical Pharmacokinetics, 2 course(s)
PHAR 5061Womens Health & The Pharmacist, 1 course(s)
PHAR 5087Disease Pathogen & Pharm Iii, 3 course(s)
PHAR 5088Disease Pathogen & Pharm Iv, 3 course(s)
PHAR 6038Advanced Specialty Pharmacy Practice, 1 course(s)
PHAR 6039Advanced Pharmacy Practice Elective, 1 course(s)
PHRD 4047PARENTERALS, 6 course(s)
PHRD 4081INFECTIOUS DISEASES MODULE, 6 course(s)
PHRD 5008SELF/CARE PATIENT II MODULE, 5 course(s)
PHRD 5029SPECIAL POPULATIONS MODULE, 5 course(s)
PHRD 5031RESPIRATORY MODULE, 5 course(s)
PHRD 5053HERBAL REMEDIES, 5 course(s)
PHRD 5061WOMEN'S HEALTH AND PHARMACIST, 4 course(s)