Mary Thomas
Instructor
School of Allied Health
SUG 152G
318-342-1389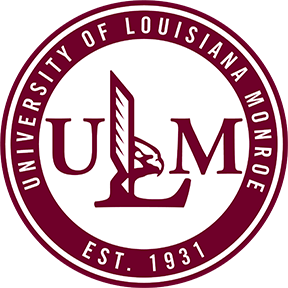 Mary A Thomas, MS
Instructor, Speech Language Pathology

Education
MS
2007, Communicative Disorders
University of Louisiana Monroe
BA
1992, Psychology
Northeast Louisiana University
Biographical Sketch
Mary Ann Thomas is a certified speech-language pathologist. She is an instructor of Introduction to Audiology, Clinical Procedures and Observations, Diagnosis of Communication Disorders, Supervised Clinical Observation, and Audiology Issues for the Speech-Language Pathologist for the Speech-Language Pathology Programs at the University of Louisiana Monroe. She also serves as a clinical supervisor for the Kitty DeGree Speech and Hearing Clinic and the Scottish Rite Speech and Hearing Clinic.
Licensure & Certification
Speech-Language Pathology, Louisiana Board of Examiners for Speech-Language Pathology and Audiology. (March 20 2009 - Present)
Certificate of Clinical Competence, American Speech-Language Hearing Association. (March 6 2009 - Present)
Recent Publications
Thomas, M. A. Louisiana Speech-Language Hearing Association newsletter.
Awards & Honors
June 2016 Louisiana Speech-Language Hearing Association Special Recognition Award.
Courses Taught
SPLP 4005DIAGNOSIS COMM DISORDERS, 1 course(s)
SPLP 4010SUPV CLIN OBSERV, 1 course(s)
SPLP 4035CLIN PROC AND OBSERV, 8 course(s)
SPLP 4076BEGIN PRACT/COMM DISORDERS, 23 course(s)
SPLP 4077AUDIOLOGY, 8 course(s)
SPLP 5076PRACTICUM-SITE I, 33 course(s)
SPLP 5077AUDIO ISSUES/SPEECH/LANG/PATH, 9 course(s)
SPLP 5081INTERNSHIP-SCHOOL SITE, 15 course(s)
SPLP 5086INTERNSHIP-MEDICAL/REHAB SITE, 18 course(s)