Mary Thomas
Instructor
School of Allied Health
SUG 152G
318-342-1389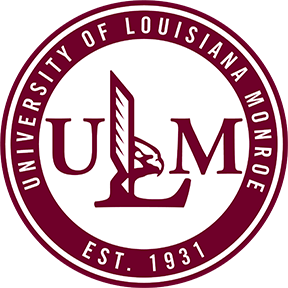 Mary A Thomas, MS
Instructor, Speech Language Pathology

Education
MS
2007, Communicative Disorders
University of Louisiana Monroe
BA
1992, Psychology
Northeast Louisiana University
Biographical Sketch
Mary Ann Thomas is a certified speech-language pathologist. She is an instructor of Introduction to Audiology, Clinical Procedures and Observations, and Audiology Issues for the Speech-Language Pathologist for the Speech-Language Pathology Programs at the University of Louisiana at Monroe. She serves as co-clinic coordinator and is a clinical supervisor for the Kitty DeGree Speech and Hearing Center and the Scottish Rite Speech and Hearing Clinic. In addition, she coordinates internship placements for graduate students. Mary Ann previously worked with a diverse population of children in a public school setting.
Licensure & Certification
Speech-Language Pathology, Louisiana Board of Examiners for Speech-Language Pathology and Audiology. (March 20 2009 - Present)
Certificate of Clinical Competence, American Speech-Language Hearing Association. (March 6 2009 - Present)
Recent Publications
Thomas, M. A. Louisiana Speech-Language Hearing Association newsletter.
Awards & Honors
June 2016 Louisiana Speech-Language Hearing Association Special Recognition Award.
Courses Taught
SPLP 4035CLIN PROC AND OBSERV, 7 course(s)
SPLP 4076BEGIN PRACT/COMM DISORDERS, 23 course(s)
SPLP 4077AUDIOLOGY, 6 course(s)
SPLP 5076PRACTICUM-SITE I, 28 course(s)
SPLP 5077AUDIO ISSUES/SPEECH/LANG/PATH, 8 course(s)
SPLP 5081INTERNSHIP-SCHOOL SITE, 15 course(s)
SPLP 5086INTERNSHIP-MEDICAL/REHAB SITE, 18 course(s)