Carl Thameling
Professor
School of Humanities
Walk 2-125
318-342-3184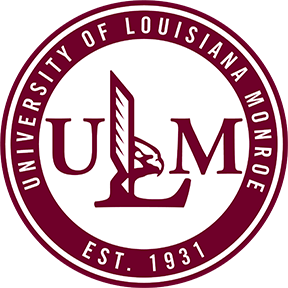 Carl L Thameling, PhD
Professor, Communication

Education
Ph D
1990, Speech Communication
Indiana University-Bloomington
MA
1984, Speech Communication
Indiana University-Bloomington
BA
1979, Theatre Arts and Speech
University of Louisville
Biographical Sketch
Carl L. Thameling, a native of Louisville, Kentucky, received his B. A. from the University of Louisville and his M.A. and Ph.D. from Indiana University-Bloomington. His academic positions include the University College of Cape Breton in Sydney Nova Scotia, Canada, Miami University of Ohio, and the University of Louisiana at Monroe, 1998-present.
Research Interests
Carl L. Thameling, is a communication scholar who uses quantitative and qualitative approaches to research. His research and pedagogical pieces have been published in Intercultural Communication Studies, Japanese Journal of Communication Studies, Small Group Research, Psychological Reports, Communication Teacher, and Instructional (textbook) resources. He has presented several competitively selected (peer reviewed) conference papers at the national, regional, and state level. He has served the Program of Communication as Department Head and Program Coordinator. Internal and external commitments include several committee assignments that serve the University, College, Program of Communication and Monroe, LA community. Dr. Thameling enjoys reading, playing racquetball, watching professional tennis, visiting wetlands and wildlife areas, travel and hiking.
Awards & Honors
December 2016 Honorary Membership in The National Society of Leadership and Success.
April 2016 Faculty Excellence Award.
August 2015 Faculty Recognition Award.
April 2015 Honors Faculty of the Year.
October 2014 Dean's Salary Recovery Funds.
January 2013 Nominated for Excellence in Teaching Award by the Department of Communication.
November 2009 Dean's Research & Creative Project Fund.
November 2009 Top Faculty Paper Award.
2005 Diocesan Medal of Honor.
September 2004 Tenure and Promoted.
April 2003 Outstanding Professor Nominee.
November 2001 Chapter of the Year Award.
November 2001 Alumni Association Student Grant.
October 2000 Alumni Association Student Grant.
September 2000 Favorite Professor Award.
November 1999 Alumni Association Student Grant.
April 1997 Top 3 Paper.
1993 Effective Educator Award.
April 1987 Lieber Memorial Teaching Associate Award.
Courses Taught
CMST 1001FUNDAMENTALS OF COMMUNICATION, 3 course(s)
CMST 1018INTERPERSONAL COMMUNICATION, 6 course(s)
CMST 2001PUBLIC SPEAKING, 2 course(s)
CMST 2060Small Group Communication, 9 course(s)
CMST 4062ADV SMALL GROUP COMMUNICATION, 5 course(s)
CMST 4090Internship, 1 course(s)
CMST 4091Communication Studies, 1 course(s)
CMST 5010COMMUNICATION THEORY, 1 course(s)
CMST 5044ADV STUD IN ORG COMM, 1 course(s)
CMST 5050Adv Stud In Interpersonal Comm, 1 course(s)
COMM 1001FUNDAMENTALS OF COMMUNICATION, 7 course(s)
COMM 1010HONORS COMMUNICATION STUDIES, 2 course(s)
COMM 1018INTERPERSONAL COMMUNICATION, 9 course(s)
COMM 2001PUBLIC SPEAKING, 10 course(s)
COMM 2044ORGANIZATIONAL COMMUNICATION, 2 course(s)
COMM 2060SMALL GROUP COMMUNICATION, 4 course(s)
COMM 4091DIRECTED STUDY, 1 course(s)
COMM 5002Quantitative Res Methods, 3 course(s)
COMM 5093PROF COMM EXIT PROJECT, 1 course(s)
FRYS 1001Freshman Year Seminar, 1 course(s)
MCOM 4091Directed Study, 1 course(s)
SPCH 1001Fundamentals, 1 course(s)
SPCH 1018Interpersonal Commun, 1 course(s)
SPCH 2060Small Group Communicatio, 4 course(s)
SPCH 5050Adv Studies Interpersonal Comm, 1 course(s)