Jamie Terrell
Clinical Associate Professor
Clinical Sciences
PHSV
318-342-1825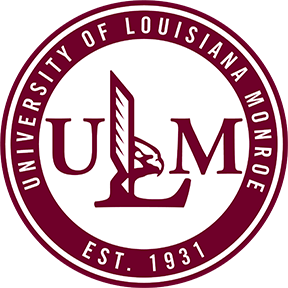 Jamie M Terrell, PharmD
Clinical Associate Professor, Pharmacy

Education
PharmD
2007, Pharmacy
University of Louisiana at Monroe College of Pharmacy
Biographical Sketch
Dr. Terrell is a 2007 graduate of the ULM College of Pharmacy. She pursued residency training at the University of Arkansas for Medical Sciences in Little Rock, Arkansas and completed a teaching certificate program in 2008. She then returned to her alma mater in July 2008 to begin her career in academia at the Shreveport Campus as a clinical assistant professor. Dr. Terrell was promoted to Clinical Associate Professor in 2014.
Dr. Terrell currently practices in ambulatory care clinics at University Health- Shreveport. She also runs a private employee clinic at a locally-based national drug wholesaler.
Dr. Terrell enjoys helping residency-bound students prepare for the rigorous process of applying and interviewing for coveted residency positions.
Dr. Terrell is married to Robert and enjoys chasing her three young daughters (Meredith, Camille, and Brynn) and watching reality TV.
Research Interests
Residency process and successes after interventions
Point-of-care testing
Traits of pre-pharmacy students that may make them successful throughout the Pharm.D. curriculum
Licensure & Certification
IRB Training
LSU Health Shreveport

Citi Human Research Refresher Course


Citi Biomedical Research Refresher


Citi Conflict of Interest mini-course


Delivering MTM Services Certification
APhA

Citi Research Refresher Modules
ULM
Refresher modules 1-5
Defensive Driver Training

for ULM
Citi research recertification

CITI good clinical practice curriculum
Citi research recertification

CITI health information privacy and security for clinical investigators
Citi research recertification

Human research curriculum
Authorization to Administer Vaccines
APhA

Louisiana State Pharmacist License
Louisiana Board of Pharmacy

Medication Administration License
LABP

Arkansas State Pharmacist License
Arkansas Board of Pharmacy

Advanced Cardiac Life Support
UAMS
ACLS
Awards & Honors
2008 ASHP Best Practices Submission.
2008 ASHP Best Practices Submission.
May 2007 Excellence in Pharmacy.
2006 Patient Counseling Competition Winner.
2006 Clinical Skills Competition Winner.
Courses Taught
PHAR 3085Patient Counseling & Comm, 1 course(s)
PHAR 4040Prof Service Access, 1 course(s)
PHAR 4046Non-Prescrip Meds, 1 course(s)
PHAR 5003Patient Assessment For Pharm, 8 course(s)
PHAR 5086Dis Path Pharm II, 1 course(s)
PHAR 5088Disease Pathogen & Pharm Iv, 2 course(s)
PHAR 6036Advanced Ambulatory Care Pharmacy Practice, 1 course(s)
PHRD 4054INTRODUCTION TO COMMUNICATIONS, 3 course(s)
PHRD 4074ENDOCRINE MODULE, 3 course(s)
PHRD 4079SELF CARE/PATIENT ASSESS I MOD, 3 course(s)
PHRD 5004ADVANCED COMMUNICATION, 2 course(s)
PHRD 5008SELF/CARE PATIENT II MODULE, 5 course(s)
PHRD 5010CARDIOVASCULAR MODULE, 2 course(s)
PHRD 5027BONE AND JOINT MODULE, 4 course(s)
PHRD 5029SPECIAL POPULATIONS MODULE, 5 course(s)
PHRD 5037EYES, EARS, THROAT & DERM MOD, 2 course(s)
PHRD 5061WOMEN'S HEALTH AND PHARMACIST, 3 course(s)
PHRD 5065CLINICAL PHARMACY CAREER DEV, 4 course(s)