Matthew Talbert
Assistant Professor
School of Sciences
CNSB 327
318-342-1798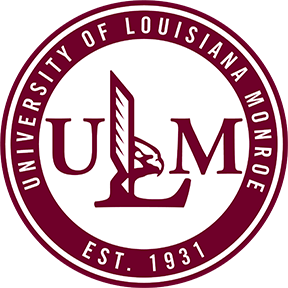 Matthew E Talbert, Ph D
Assistant Professor, Biology

Education
Ph D
2009, Molecular Medicine (Genetics)
Wake Forest University
BS
2004, Biology
Davidson College
Biographical Sketch
Dr. Talbert joined the faculty at ULM in the Fall of 2012. Prior to doing so, he held two postdoctoral fellowships, one at the State University of New York at Stony Brook and another at Wake Forest University Baptist Medical Center. His dissertation was completed at Wake Forest University, which focused on genetic polymorphism and its contribution to adiposity and glucose homeostasis in Hispanic Americans. Dr. Talbert's current research focus is the unraveling of the molecular and physiological mechanisms by which obesity predisposes humans to disease. To do this, the Talbert laboratory uses Drosophila melanogaster that have entered an obesity-like state via diet. The versatility and rapidity of fruit fly transgenics, along with a range of behavioral, biochemical, and standard molecular assays, stand to contribute to our knowledge of one of our most pressing health concerns.

Dr. Talbert is a member of the Pre-Professional Health Advisory Committee at the University of Louisiana at Monroe. His teaching interests are broad, and include genetics, human physiology/anatomy, transgenics, and biomedical ethics.
Research Interests
Obesity is a state of chronically positive energy balance in which body mass is excessive relative to body size. In the United States, over 30% of the adult population is considered obese by body mass. Obese adults are at greatly increased risk for type 2 diabetes, cardiovascular diseases, certain forms of cancer, and potentially neurodegenerative disease and cognitive decline.
When Drosophila melanogaster are placed on a diet high in saturated fat or disproportionately high in sugar relative to protein, they adopt an obesity-like state. This state is characterized by reduced lifespan, impeded negative geotaxis (climbing) reflexes, insulin-like peptide resistance, and cardiac difficulties.
Because not all obese become acquire comorbidities, there must exist physiological mechanisms or "molecular switches" that drive the transition from obese and healthy to obese and ill.
My laboratory is interested in using transgenic, genomic, population genetic, transcriptomic, and metabolomic methods to discern the nature of these pathogenic mechanisms. Invertebrate model organisms are economical and efficient, and they circumvent many limitations experienced in mammalian models (such as the need for breeding facilities, inability to assay life course efficiently, and the inability to transgenically manipulate genes and molecular pathways in a tissue-specific manner with haste).
Current Projects:
-Evaluation of the role of SOCS36E in obesity pathogenesis
-Positional cloning of obesity-induced mortality loci using the Drosophila Genetics Reference Panel, a population resource that enables GWAS.
-Evaluation and screening of transcriptomic results (obtained via RNA-Sequencing) for impact on obesity-induced phenotypes
Professional Positions
Assistant Professor, University of Lousiana at Monroe
Postdoctoral Associate, State Univeresity of New York at Stony Brook
Postdoctoral Associate, Wake Forest University Health Sciences
Awards & Honors
April 2017 ULM College of Arts, Education, and Sciences Foundation Award for Excellence in Faculty Research Recipient.
January 2017 Second Place Best Undergraduate Research Poster at the LBRN Annual Research Symposium .
January 2017 School of Science Nominee for the Foundation Award for Excellence in Faculty Research at ULM.
March 2016 Obesity study takes flight by nearly grounding fruit flies (feature article).
March 2016 Second Place Undergraduate Student Researcher at ULM 16th Annual Student Research Symposium.
March 2016 First Place Graduate Student Researcher at ULM 16th Annual Student Research Symposium.
March 2015 First Place Graduate Student Researcher at ULM 15th Annual Student Research Symposium.
Courses Taught
BIOL 2041HUMAN ANATOMY LABORATORY, 6 course(s)
BIOL 3005GENETICS, 10 course(s)
BIOL 3006GENETICS LABORATORY, 11 course(s)
BIOL 3010HUMAN PHYSIOLOGY, 5 course(s)
BIOL 3013HUMAN PHYSIOLOGY LABORATORY, 6 course(s)
BIOL 4019ADV CONC GENETICS & MOLEC BIOL, 3 course(s)
BIOL 4099SENIOR BIOLOGY SEMINAR, 1 course(s)
BIOL 4115BIOMEDICAL ETHICS, 1 course(s)
BIOL 5005RESEARCH METHODS, 1 course(s)
BIOL 5006RESEARCH METHODS LABORATORY, 1 course(s)
BIOL 5007SEMINAR, 1 course(s)
BIOL 5042ENDOCRINOLOGY, 1 course(s)