Cindy Strickler
Instructor
School of Management
HMPH 145
318-342-1166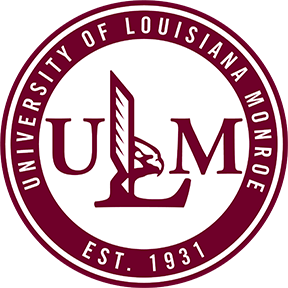 Cindy S Strickler, MBA
Instructor, Management

Education
MBA
1982,
University of Louisiana at Monroe
BA
1978, Elementary Education
Millsaps College
Biographical Sketch
Cindy Strickler is an instructor of Management at the University of Louisiana, Monroe. She also has taught Insurance, General Business, and Business Communications courses. In addition to her teaching duties, she has co-written several papers for publication in academic journals, presented papers at several academic conferences, performed committee work at ULM, and assisted local organizations with business planning and training.
She received her Masters of Business Administration from ULM and received her Bachelor of Arts in Elementary Education from Millsaps College in Jackson, Mississippi.
Prior to teaching in higher education, she was employed by State Farm Insurance for 16 years in a management position involving recruiting, hiring, and training. She led a department responsible for analyzing compensation contracts, benefit programs, legal issues, and employee training and development. While at State Farm she received her Chartered Life Underwriter (CLU) and her Chartered Financial Consultant (ChFC) designations. Prior to her insurance career, Ms. Strickler worked in banking in a management position and taught elementary school.
Ms. Strickler has worked with numerous charitable and community organizations including the ULM Wesley Foundation, Girl Scouts, Boy Scouts, United Way, Court Appointed Special Advocates (CASA), Ouachita Women's Tennis Association Board Member and president, ULM Athletic Foundation Board Member, North Monroe Medical Center Board of Trustees, the Red Cross, and First United Methodist Church. She and her husband, Chris, have one son, and reside in Monroe, Louisiana.
Licensure & Certification
Chartered Life Underwriter, . (Present)
Chartered Financial Consultant, . (Present)
Property/Casualty Insurance License, . (2006)
Recent Publications
Parker, T. A., Strickler, C. S. (2006). Assessment of Knowledge Among College Students of the Existence of Family-Owned Businesses (pp. 92-95). Business Journal for Entrepreneurs.
Parker, T. A., Strickler, C. S. (2008). Comparative Study of Student Preferences Associated with Online Teaching. SOBIE Conference 2008 Proceedings.
Berry, C., Strickler, C. S., Berry, R. (2009). A Review of Risk Management and Insurance Academic Programs (pp. 201-209). 2009 SWDSI Proceeding.
Parker, T. A., Strickler, C. S. (2009). Comparative Study of Undergraduate Student Preferences Associated with Online Teaching (pp. 178-183). Journal of Business and Economic Perspectives.
Strickler, C. S., Garza, F., Williamson, S. G. (2010). A Sisyphean Quest: Developing Citizenship in College Students (pp. 60-79). Ft. Worth, Texas: Insights to a Changing World.
Johnston, T., Strickler, C. (2014). Wikipedia: Friend or Foe? (pp. 12). Clarksville, TN: Journal of Advancements in Business Education.
Le, H., Pham, L., Nguyen, T., Strickler, C. (2019). Customer trust and purchase intention: How do primary website service quality dimensions matter in the context of luxury hotels in Vietnam (pp. 1-23). International Journal of E-Services and Mobile Applications.
Strickler, C. S., Pham, L., Denardin, T., Kalargiros, E. Barriers to the Success of Total Quality Management Implementation in Vietnam's Textile and Garment Companies. International Journal of Strategic Decision Sciences (IJSDS).
Pham, L., Strickler, C. S., Denardin, T., Williamson, S., Walker, B. Measuring E-learning Service Quality: An Exploratory Study in a Newly Emerging Country. Southwest Decision Sciences Institute Proceedings 2019.
Dao, A., Walker, B. C., Strickler, C. S. (2020). Impact of Operations Management Practices On Firm Performance: An Empirical Analysis at Vietnam's Mechanical Firms (pp. 13 - 21). Bloomsburg, PA: International Journal of Business & Applied Sciences.
Awards & Honors
May 2016 Outstanding Teacher Award.
April 2013 Capital One Financial Literacy Fellowship.
Courses Taught
BUSN 1001Business and Society, 9 course(s)
FRYS 1001Freshman Year Seminar, 3 course(s)
INSU 2005RISK AND INSURANCE, 10 course(s)
INSU 3008Business Risk Mgmt, 2 course(s)
MGMT 3001MANAGEMENT CONCEPTS & PRACTICE, 44 course(s)
MGMT 3005ORGANIZATIONAL BEHAVIOR, 12 course(s)
MGMT 3007HUMAN RESOURCE MANAGEMENT, 40 course(s)
MGMT 3015STAFFING, 2 course(s)
MGMT 3020Human Resources Development, 2 course(s)
MGMT 4008Management in Practice, 6 course(s)
MGMT 5091DIRECTED STUDY, 1 course(s)
RMIN 2005RISK AND INSURANCE, 8 course(s)