Rick Stevens
Associate Professor
School of Behavioral & Social Sci
STRS 322
318-342-1354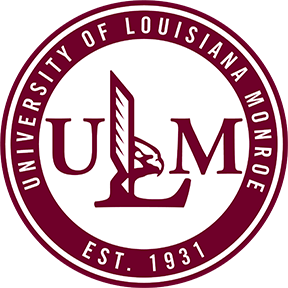 Rick Stevens, PhD
Associate Professor, Psychology

Education
Ph D
1990, Psychology
University of Oklahoma
MS
1984, Psychology
University of Oklahoma
BS
1977, Psychology
Phillips University
Biographical Sketch
After receiving my doctorate from the University of Oklahoma I worked several short-term jobs, the most interesting of which were teaching a year in Malaysia for a program in which the students there were giving experience with American teaching before coming to the United States to complete their degrees and teaching a year in Korea on American military bases. In between those two I worked at UNLV for a year. I have been at ULM since 1997.
Research Interests
I have recently been turning my research interests to issues of critical thinking and why people believe things like conspiracy theories which have little empirical support, and I have started a research project involving eyewitness testimony.
Recent Publications
Eckert, E., Stevens, R., Kanak, N. J. (1984). Memory for frequency as a function of environmental context (pp. 507-510). Bulletin of the Psychonomic Society.
Kanak, N. J., Stevens, R. (1992). PI and RI in serial learning as a function of environmental context (pp. 589-606). Malden, MA: Applied Cognitive Psychology.
Stevens, R. (1997). The impact of the socio-linguistic aspects of culture on learning in Malaysia (pp. 35-39). Sociological Imagination.
Nielson, M. E., Stevens, R. (2001). Descriptions of Religious Experience among U.S. Christians and Malaysian Muslims. (pp. 77-90). North American Journal of Psychology.
Stevens, R., Hill, W. T., Theriot, M. M. (2012). The Impact of Environmental Cues on Learning in a Virtual World. El Cajon, CA 92020: National Social Science Technology Journal.
Stevens, R. (2012). Memory Enhancement Using Virtual Worlds (pp. 4). El Cajon, CA: National Social Science Association.
Wilkerson, K., McGahan, J., Stevens, R., Williamson, D., Low, J. (2009). Judgment and judgment latency for freedom and responsibility relatedness as a function of subtle linguistic variations (pp. 641-656). Journal Of Psychology: Interdisciplinary And Applied.
Research Grants
Barnett, W. (Principal), Stevens, R. (Co-Principal), "Spatial Location Methods for Teaching Data Analysis in Virtual Reality" (Funded), Sponsored By Academic Innovation Center, The University of Louisiana at Monroe, $5010. (November 19 2019 - Present).
Awards & Honors
September 2011 Upshaw Family Endowed Professorship.
December 2009 LACUE Teacher of the Year - Region 8 - 2009.
Courses Taught
PSYC 2001INTRODUCTION TO PSYCHOLOGY, 27 course(s)
PSYC 2003CHILD PSYCHOLOGY, 5 course(s)
PSYC 3016SENSATION AND PERCEPTION, 14 course(s)
PSYC 3018Perception Lab, 16 course(s)
PSYC 3025HUMAN LEARNING AND COGNITION, 13 course(s)
PSYC 3039INTRO TO RESEARCH METHODS, 15 course(s)
PSYC 4011ADVANCED TOPICS, 4 course(s)
PSYC 4039STATISTICS, 19 course(s)
PSYC 4099ADV GENERAL PSYCHOLOGY, 1 course(s)
PSYC 5001COGNITION, 2 course(s)
PSYC 5022QUANTITATIVE METH/BEHAV SCI, 8 course(s)
PSYC 5023RESEARCH METHODS, 13 course(s)
PSYC 5029DIRECTED STUDY, 11 course(s)
PSYC 5034THEORIES OF LEARNING, 8 course(s)
PSYC 5091PRACTICUM IN PSYCHOLOGY, 5 course(s)
PSYC 5097INDEPENDENT RESEARCH, 11 course(s)
PSYC 5099THESIS, 11 course(s)