Shakara Steele
Assistant Professor
School of Allied Health
Cald 131
318-342-1880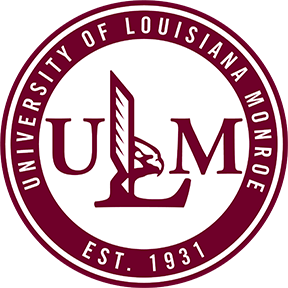 Shakara L Steele, MSOT
Assistant Professor, Occupational Therapy
Academic Fieldwork Coordinator (OTA)
Education
MS
2009, Occupational Therapy
Belmont University
Biographical Sketch
I grew up in Bastrop, LA, and have lived in Monroe for most of my adult life. My husband and I have a handsome little boy. We enjoy traveling, spending time outdoors, and playing games with friends and family.
After graduating from ULM with an Associate of Science in Occupational Therapy in 2004, I practiced as an occupational therapy assistant in an outpatient pediatric clinic for three years. During this time, I decided to further my education and become an occupational therapist. In 2009 I returned to school and received my Master of Science in Occupational Therapy from Belmont University in Nashville, TN. Before joining the faculty in the OTA program at ULM, I practiced as an occupational therapist in early intervention for six years, serving children with developmental disabilities and their families.
In the Occupational Therapy Assistant Program, I am able to mentor students and help them develop the skills needed to pursue careers in the profession that I love.
Licensure & Certification
Licensed Occupational Therapist, Louisiana State Board of Medical Examiners. (January 21 2010 - February 28 2019)
Registered Occupational Therapist, National Board for Certification in Occupational Therapy, Inc.. (December 8 2009 - March 31 2018)
Research Interests
Pediatric occupational therapy interventions
Courses Taught
OCCT 1006PATHOLOGY, 3 course(s)
OCCT 2001INTRO TO OCCUPATIONAL THERAPY, 2 course(s)
OCCT 2004PRE-CLINICAL LAB, 3 course(s)
OCCT 2005EVALUATION, 5 course(s)
OCCT 2010HEALTH CARE SYSTEMS, 5 course(s)
OCCT 2025THEORY AND PRACTICE LAB, 10 course(s)
OCCT 2026APPLIED LABORATORY, 6 course(s)
OCCT 2028PEDIATRIC LABORATORY, 5 course(s)
OCCT 2029PSYCHOSOCIAL LABORATORY, 2 course(s)
OCCT 2042THEORY & PRAC II-DEVELOPMENTAL, 5 course(s)
OCCT 2045THERAPEUTIC MEDIA, 5 course(s)
OCCT 2060FIELDWORK PRACTICUM, 11 course(s)
OCCT 2061FIELDWORK PRACTICUM, 8 course(s)