Catherine Wilson
Associate Professor
School of Humanities
Walk 2-119
318-342-1420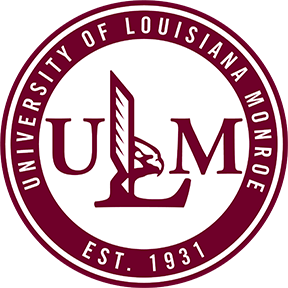 Catherine T Wilson, PhD
Associate Professor, Communication

Education
Ph D
1997, Speech Communication
Southern Illinois University at Carbondale
MA
1978, Speech and Dramatic Arts
University of Iowa
BA
1975, Speech Communication
University of Northern Colorado
Biographical Sketch
Dr. C. Turner Steckline Wilson is an Associate Professor of Communication Studies at the University of Louisiana at Monroe, in the Communication Program, in the School of Humanities. A child of the military, Dr. Turner likes people to know she was conceived in Texas, born in New York, and graduated high school in Cheyenne, Wyoming. She feels most fortunate to have lived all over the country that is the United States.
She earned her Ph.D. in Performance Studies ( particular focus of Communication Studies) from Southern Illinois University at Carbondale in 1997, her M.A. in Speech and Dramatic Arts from the University of Iowa in 1978, and her B.A. degree in Speech Communication from the University of Northern Colorado in 1975. Dr. Turner Wilson has worked in marketing research, in public relations for Barnes and Noble Booksellers, in manufacturing and retail sales at different intervals, as a personal care attendant for persons with disabilities and regards all as "grist for the mill."
Research Interests
An avid reader, and cultural critic, Dr. Turner's work has focused on the writings of Alison Moore, Raymond Carver, Alice Walker, and Marge Piercy. She has also examined images of disability and aging in film, and her research interests include whistleblowing/ethical resistances, performance of ethnography, response theory and bearing witness. A scholar/artist her work takes the form of installations, narrative performance, and directing. As a scholar/artist she is devoted to the study of change, change agents, and civil performative advocacy.
Licensure & Certification
IRB Testing and (Re)Certification
Institutional Review Board

Secondary Teaching Certification
State of Iowa
7-th-12th Grade certification with endorsements in Speech, Theatre, and English-Renewed every 5 years for a fee.
Community College Certification
State of Iowa
At the time of issuance Iowa was one of five states requiring certification to teach at a community college
IRB Testing
Collaborative Institutional Training
Took series of 10 tests and "passed" signalling understanding of the ethics of the use of Human Subjects in research.
Awards & Honors
August 2016 Storytelling, Identity and Culture.
February 2016 Institutional Review Board Testing and (Re)Certification.
March 2015 Teaching 6 Hour Seminar in Health Literacy.
April 2011 College Service Award Nominee.
April 2010 College Service Award Nominee.
June 2006 Fulbright-Hayes Scholarship Award.
April 2004 Outstanding Fall 2003 Colloquium Presenter.
May 1997 Hale-Bopp Award.
May 1995 Marion Kleinau Theatre Award.
April 1987 Favorite Teacher Award.
Courses Taught
CMST 1001Fundamentals, 2 course(s)
CMST 1009FORENSIC SPEAKING LABORATORY, 8 course(s)
CMST 1010Honors Communication Studies, 1 course(s)
CMST 1018Interpersonal Communication, 5 course(s)
CMST 2001Public Speaking, 2 course(s)
CMST 3005ORAL INTERPRETATION, 3 course(s)
CMST 3035NONVERBAL COMMUNICATION, 2 course(s)
CMST 4026HEALTH COMMUNICATION, 8 course(s)
CMST 5002Nonverbal Communication, 1 course(s)
CMST 5010COMMUNICATION THEORY, 1 course(s)
CMST 5026COMMUNICATION IN GERONTOLOGY, 5 course(s)
CMST 5091Instructional Communication, 2 course(s)
CMST 5094Interpersonal Communication, 1 course(s)
CMST 5099THESIS, 4 course(s)
COMM 1010HONORS COMMUNICATION STUDIES, 2 course(s)
COMM 1018INTERPERSONAL COMMUNICATION, 6 course(s)
COMM 2001PUBLIC SPEAKING, 1 course(s)
COMM 2009EVIDENTIARY SPEAKING, 8 course(s)
COMM 2044ORGANIZATIONAL COMMUNICATION, 2 course(s)
COMM 3005PERFORMANCE ADVOCACY, 2 course(s)
COMM 4000COMMUNICATION CAPSTONE, 5 course(s)
COMM 4026HEALTH COMMUNICATION, 7 course(s)
COMM 4050COMMUNICATION THEORY, 4 course(s)
COMM 5000Proseminar In Comm Studies, 2 course(s)
COMM 5001QUALITATIVE RESEARCH METHODS, 4 course(s)
COMM 5093PROF COMM EXIT PROJECT, 2 course(s)
GERO 5026COMMUNICATION IN GERONTOLOGY, 10 course(s)
MCOM 5083PUBLIC OPINION/PROPAGANDA, 1 course(s)
SPCH 1018Interpersonal Commun, 2 course(s)
SPCH 4026Health Communication, 1 course(s)
SPCH 5026Communica In Gerontology, 1 course(s)