Catherine Wilson
Associate Professor
School of Humanities
Walk 2-119
318-342-1420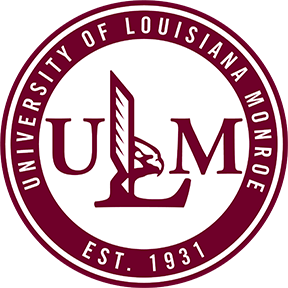 Catherine T Wilson, Ph D
Associate Professor, Communication

Education
Ph D
1997, Speech Communication
Southern Illinois University at Carbondale
MA
1978, Speech and Dramatic Arts
University of Iowa
BA
1975, Speech Communication
University of Northern Colorado
Professional Positions
Associate Professor, University of Louisiana at Monroe
Storyteller, Special Interest Groups
Editorial Board, Louisiana Communication Journal
Elected Secretary, Faculty Senate
Storyteller, Special Interest Groups
Secretary, Faculty Senate
Associate Prof., Faculty Senate Secretary, ULM
Editorial Board, Louisiana Communication Journal
Associate Prof., Faculty Senate President, ULM
Associate Prof., Faculty Senate President-Elect, ULM
Associate Prof., Interim Department Head, ULM
Graduate Program Coordinator, University of Louisiana at Monroe
December 2006
November 2006
Director, Wing and Prayer Productions
October 2006
September 2006
Associate Professor, University of Louisiana at Monroe
October 2005
September 2005
Director, Wing and Prayer Productions
December 2002
September 2002
Evaluator, Stanford's I-SPEAK Program
Performance Studies Division Chair, Southern States Communication Association
December 2001
September 2001
Reviewer, I-RITE Program, Stanford University
November 2001
October 2001
Scholar Respondent, Louisiana Endowment for the Humanities
Actor, Paper Moon Summer Repertory Theatre
Assistant Professor, University of Louisiana at Monroe
Performance Studies Division Program Planner, Southern States Communication Association
November 1999
October 1999
Respondent/Scholar, Louisiana Endowment for the Humanities
Community Relations Coordinator, Barnes & Noble Booksellers
Kleinau Theatre Assistantship, Southern Illinois University at Carbondale
Graduate Teaching Assistant, Southern Illinois University at Carbondale
Assistant Professor, University of Wisconsin at Platteville
Director of Forensics, University of Wisconsin at Platteville
Interviewer, Market Trends Research, Bellevue, WA
Adjunct Instructor, Ames Community High School, Ames H.S.
Assistant Director of Forensics, Iowa State University
Assistant Professor, Loras College
Adjunct Faculty, Loras College
Chair, Instructor, University of Dubuque
Graduate Teaching Assistant, University of Iowa
Researcher, Frank N. Magid Associates
Licensure & Certification
IRB Testing and (Re)Certification
Institutional Review Board

Secondary Teaching Certification
State of Iowa
7-th-12th Grade certification with endorsements in Speech, Theatre, and English-Renewed every 5 years for a fee.
Community College Certification
State of Iowa
At the time of issuance Iowa was one of five states requiring certification to teach at a community college
IRB Testing
Collaborative Institutional Training
Took series of 10 tests and "passed" signalling understanding of the ethics of the use of Human Subjects in research.
Awards & Honors
August 2016 Storytelling, Identity and Culture.
February 2016 Institutional Review Board Testing and (Re)Certification.
March 2015 Teaching 6 Hour Seminar in Health Literacy.
April 2011 College Service Award Nominee.
April 2010 College Service Award Nominee.
June 2006 Fulbright-Hayes Scholarship Award.
April 2004 Outstanding Fall 2003 Colloquium Presenter.
May 1997 Hale-Bopp Award.
May 1995 Marion Kleinau Theatre Award.
April 1987 Favorite Teacher Award.
Courses Taught
CMST 1001Fundamentals, 2 course(s)
CMST 1009FORENSIC SPEAKING LABORATORY, 8 course(s)
CMST 1010Honors Communication Studies, 1 course(s)
CMST 1018Interpersonal Communication, 5 course(s)
CMST 2001Public Speaking, 2 course(s)
CMST 3005ORAL INTERPRETATION, 3 course(s)
CMST 3035NONVERBAL COMMUNICATION, 2 course(s)
CMST 4026HEALTH COMMUNICATION, 8 course(s)
CMST 5002Nonverbal Communication, 1 course(s)
CMST 5010COMMUNICATION THEORY, 1 course(s)
CMST 5026Communication In Gerontology, 4 course(s)
CMST 5091Instructional Communication, 2 course(s)
CMST 5094Interpersonal Communication, 1 course(s)
CMST 5099THESIS, 4 course(s)
COMM 1010HONORS COMMUNICATION STUDIES, 2 course(s)
COMM 1018INTERPERSONAL COMMUNICATION, 6 course(s)
COMM 2001PUBLIC SPEAKING, 1 course(s)
COMM 2009EVIDENTIARY SPEAKING, 8 course(s)
COMM 2044ORGANIZATIONAL COMMUNICATION, 2 course(s)
COMM 3005PERFORMANCE ADVOCACY, 2 course(s)
COMM 4000COMMUNICATION CAPSTONE, 5 course(s)
COMM 4026HEALTH COMMUNICATION, 7 course(s)
COMM 4050COMMUNICATION THEORY, 4 course(s)
COMM 5000Proseminar In Comm Studies, 2 course(s)
COMM 5001QUALITATIVE RESEARCH METHODS, 4 course(s)
COMM 5093PROF COMM EXIT PROJECT, 2 course(s)
GERO 5026COMMUNICATION IN GERONTOLOGY, 9 course(s)
MCOM 5083PUBLIC OPINION/PROPAGANDA, 1 course(s)
SPCH 1018Interpersonal Commun, 2 course(s)
SPCH 4026Health Communication, 1 course(s)
SPCH 5026Communica In Gerontology, 1 course(s)