Stacy Starks
Assistant Professor
School of Allied Health
SUGR 156C
318-342-3286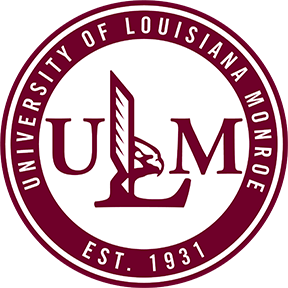 Stacy L Starks, PhD
Assistant Professor, Health Studies

Education
Ph D
2016, Educational Research
The University of Memphis
MS
2002, Exercise Science
The University of Memphis
BS
2000, Exercise Science
The University of Memphis
Biographical Sketch
Stacy Starks received her undergraduate and Master's degrees in Exercise Science at the University of Memphis in 2000 and 2002. She completed her PhD at the University of Memphis in 2016. Her doctoral studies ignited her interest in various factors that affect student achievement.
During her time at the University of Memphis, she was instrumental in developing the Employee Wellness program which was designed to help employees improve overall aspects of health. She is passionate about teaching and creating life-long learners.
Research Interests
Stacy has research experience in Type II Diabetes and racial disparities, and the effects of supplements on lean mass accretion, indices of health, and human performance variables. Her current research interests include examining the effects of a soy-derived phosphatidylserine on neuroendocrine responses to exercise induced stress as well as its effects on lean mass accretion.
Recent Publications
Griswold, P., Starks, S. Cocurricular Activities to Promote Student Engagement and Learning. American Society of Laboratory Science Today.
Starks, S. L., Owens, D., Rakow, E. The effects of school grade span configuration on student achievement in middle school-aged children. Middle Grades Research Journal.
Research Grants
Church, T. (Principal), Starks, S. (Supporting), "Nutrition Education and Diet (NEAD) for School Children" (Pending Funding Decision), Sponsored By Living Well Foundation, External to The University of Louisiana at Monroe, $10,192. (January 2018 - May 2018).
Awards & Honors
2010 Outstanding Educational Research Graduate Student.
Courses Taught
HLST 2001HEALTHCARE ISSUES, 3 course(s)
HLST 2002HEALTHCARE INFORMATICS, 5 course(s)
HLST 2003HEALTHCARE ISSUES, 1 course(s)
HLST 2007NUTRITION, 54 course(s)
HLST 3001HEALTHCARE ETHICS, 28 course(s)
HLST 3003HEALTH SCIENCE PRACTICUM I, 2 course(s)
HLST 3004RESEARCH DESIGN: HEALTHCARE, 3 course(s)
HLST 4001CULTURAL DIVERSITY: HEALTHCARE, 4 course(s)
HLST 4005PRINC LEADERSHIP IN HEALTHCARE, 1 course(s)
HLST 4008MOTOR DEVELOPMENT, 4 course(s)
HLST 4009CULTURAL DIVERSITY, 5 course(s)