Christian Specks
Assistant Professor
School of Behavioral & Social Sci
STRS 226
318-342-1398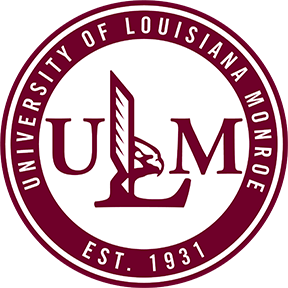 Christian D Specks, MSW

Assistant Professor, Sociology & Social Work
Education
Ph D
Doctoral Candidacy - In Progress , Education
Walden University
MSW
2011, Masters of Social Work
Grambling State University
BA
2005, Social Work
University of Louisiana at Monroe
Biographical Sketch
Christian Specks is a Licensed Clinical Social Worker (LCSW), a Board-Approved Clinical Social Work Supervisor (BACS), a lifelong Qualified School Social Worker (QSSW), a Licensed Clergy, and an Assistant Professor of Social Work. Professor Specks is now pursuing a doctorate in education, focusing on P-20 special education. For over 18 years, she has worked in social work, focusing on marginalized populations and assisting individuals with special education needs and disabilities and their consequences on schools, individuals, and family relations. She offers a unique perspective to give her students and clients based on her personal, academic, and clinical experiences and her competence as a school and faith-based social worker. Professor Specks' prior expertise, experience, and perspective assist her in supporting people and families as they navigate the complexity of the special education evaluation process and school-based and faith-based interventions to provide diverse, inclusive, and equitable support while in the field.
Licensure & Certification
Qualified School Social Worker, State of Louisiana, State Department of Education. (February 28 2012 - Present)
Licensed Clinical Social Worker (LCSW) - Board Approved Clinical Social Worker (BACS), Louisiana State Board of Social Work Examiners. (May 3 2016 - August 31 2022)
Research Interests
Professor Specks' research interests include special education, mental health, trauma-informed care, and spirituality in social work.
Research Grants
Upchurch, D. (Principal), Specks, C. (Co-Principal), "Real Love Initiative: REAL Love Creates Second Chances" (Not Funded), Sponsored By W.E.B DuBois Program of Research on Reducing Racial and Ethnic Disparities in the Justice System - Grant.gov, External to The University of Louisiana at Monroe, $122,400.00. (October 28 2021 - December 31 2021).
Courses Taught
SOCL 4070SOCIAL RESEARCH, 1 course(s)
SOCW 1001INTRODUCTION TO SOCIAL WORK, 5 course(s)
SOCW 1002SOCIAL WELFARE AS INSTITUTION, 1 course(s)
SOCW 2005HUMAN BEHAVIOR & SOCL ENVIR I, 3 course(s)
SOCW 3001INTERV & HELPING RELATIONSHIP, 3 course(s)
SOCW 3005HUMAN BEHAV/SOC ENVIR II, 1 course(s)
SOCW 3015PRACTICE I, 1 course(s)
SOCW 4004SOCIAL/EMOTIONAL ASPECTS DISAB, 5 course(s)
SOCW 4016PRACTICE II, 2 course(s)
SOCW 4021FIELD ED IN SOCIAL WORK, 1 course(s)