Jennifer Smith
Associate Professor
Clinical Sciences
PHSV
318-342-1815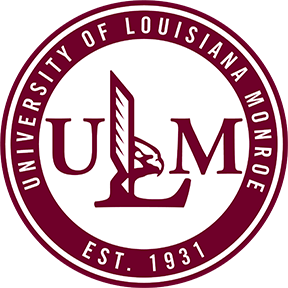 Jennifer G Smith, PharmD
Associate Professor, Pharmacy

Education
PharmD
2009,
Medical University of South Carolina College of Pharmacy
BS
1999, Biology
Emory University
Professional Positions
Clinical Instructor of Medicine, Tulane University School of Medicine
Licensure & Certification
Board Certified Pharmacotherapy Specialist
Board of Pharmacy Specialities

Pharmacy-Based Immunization Delivery
American Pharmacists Association
Completed 20-hour national certificate training program for pharmacists providing comprehensive immunization education and training (attended course during APhA 2011 annual meeting). License from LA BOP pending...
Pharmacy license (Louisiana)
Louisiana Board of Pharmacy

Pharmacy license (Georgia)
Georgia Board of Pharmacy

BLS-Healthcare Provider
American Heart Association

ACLS Provider
American Heart Association

Awards & Honors
May 2016 Poster award-Pharmacy administration.
May 2015 Outstanding Affiliate Chapter President.
March 2015 3rd Place Poster Award, Medical Education Quality Improvement & Patient Safety Regional Research Day.
May 2014 Health System Pharmacist of the Year.
Courses Taught
PHAR 4070Hospital Pharmacy, 1 course(s)
PHRD 4054INTRODUCTION TO COMMUNICATIONS, 4 course(s)
PHRD 4079SELF CARE/PATIENT ASSESS I MOD, 6 course(s)
PHRD 4081INFECTIOUS DISEASES MODULE, 6 course(s)
PHRD 5004ADVANCED COMMUNICATION, 9 course(s)
PHRD 5029SPECIAL POPULATIONS MODULE, 1 course(s)
PHRD 5033RENAL/UROLOGY MODULE, 4 course(s)
PHRD 5037EYES, EARS, THROAT & DERM MOD, 5 course(s)
PHRD 5054HOSPITAL ADMINISTRATION, 5 course(s)
PHRD 5061WOMEN'S HEALTH AND PHARMACIST, 4 course(s)
PHRD 5066MEDICAL OUTREACH EXPERIENCE, 5 course(s)