Anne Sisk
Clinical Assistant Professor
School of Allied Health
SUGR 152E
318-342-1393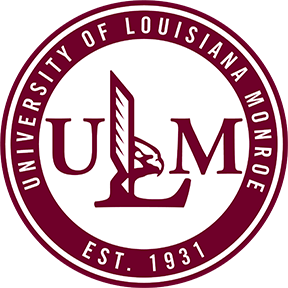 Anne M Sisk, MS
Clinical Assistant Professor, Speech Language Pathology
Clinic Director
Education
MS
2014, Speech-Language Pathology
University of Louisiana Monroe
BS
2009, Biology
University of Louisiana Monroe
Biographical Sketch
Mrs. Anne Marie Sisk is a Clinical Assistant Professor and Clinic Director at The University of Louisiana Monroe, and has been a member of the graduate faculty since July 2016. Prior to coming to ULM, Mrs. Sisk served as the Director of Rehabilitation at The Guest House in West Monroe, LA. This position included management of the operation of the therapy department as well as providing speech-language pathology services for long-term geriatric patients as well as adults in the "rehab to home" program.
At ULM, Mrs. Sisk oversees the operations of the on-campus speech-language pathology clinics, including the Kitty DeGree Speech and Hearing Center and the Scottish Rite Speech and Hearing Clinic. She teaches Clinical Staffing to the graduate students and provides direct supervision and clinical teaching to the students as they deliver services to members of the community both on and off campus. Mrs. Sisk's favorite aspect of teaching is helping students apply classroom knowledge in practical situations to improve the quality of life of individuals with communication difficulties.
Licensure & Certification
Louisiana State License in Speech-Language Pathology, Louisiana Board of Examiners for Speech-Language Pathology and Audiology. (Present)
Certificate of Clinical Competence in Speech-Language Pathology, American Speech-Language-Hearing Association. (Present)
Research Interests
Clinical supervision with graduate students
Research Grants
, "Motivating a Child with Cochlear Implant to Read" (), $. (2013).
Courses Taught
SPLP 4004MULTICULTURAL ISSUES, 1 course(s)
SPLP 4028ARTICULATION DISORDERS, 1 course(s)
SPLP 4076BEGIN PRACT/COMM DISORDERS, 4 course(s)
SPLP 5076PRACTICUM-SITE I, 17 course(s)
SPLP 5081INTERNSHIP-SCHOOL SITE, 14 course(s)
SPLP 5086INTERNSHIP-MEDICAL/REHAB SITE, 9 course(s)