Eric Siereveld
Assistant Professor
School of Visual & Performing Arts
BIED 213
318-342-1597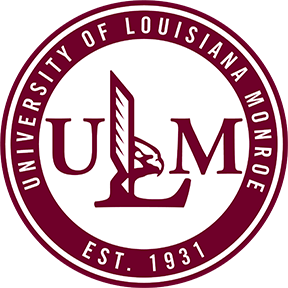 Eric Siereveld, DMA
Assistant Professor, Music

Education
MM
2011, Jazz Studies
Indiana University
BM
2008, Music Education
Morehead State University
Biographical Sketch
A Cincinnati native, Eric Siereveld attended Morehead State University where he earned a Bachelor of Music Education degree and studied trumpet with Greg Wing. Immediately following his time at MSU, he attended the prestigious Jacobs School of Music at Indiana University. At IU his primary teachers were Joey Tartell and David Baker. He also sought additional studies with trumpet guru William Adam. After earning his Master of Music in Jazz Studies at Indiana, Eric relocated to New York City and began working as a freelance musician.
In New York City, Eric quickly became an in-demand performer. His chief positions/associations were as principal trumpet for the Bronx Opera, assistant principal of the Bronx Orchestra, first trumpet on Elf: the Musical at the Theatre at Madison Square Garden, and as second trumpet in the Gotham Brass Quintet. As a jazz musician, he is the leader of the Organic Quintet, and The Usual Suspects. Eric's Broadway tour credits include Young Frankenstein, three tours with Elf: the Musical, Addams Family (international), and Nice Work if You Can Get It. In 2015 he was first trumpet on Elf: the Musical at the Kennedy Center for the Arts in Washington D.C.
In 2014, Eric took the position as instructor of jazz trumpet and director of the Afro-Cuban Jazz Ensemble at the University of Wisconsin – Madison. In addition to this position, Eric was afforded the opportunity to receive his doctorate in trumpet performance with a cognate in jazz studies. His primary teachers at UW were John Aley (trumpet) and Johannes Wallmann (jazz). In 2017, Eric returned to NYC as an active performer and served as the private instructor of trumpet at the United Nations International School in Manhattan. In 2018, he released his first recording as a leader, "Walk the Walk" featuring the Organic Quintet is available through the Shifting Paradigm Records label.
In 2018, Eric accepted the position of assistant professor of trumpet and chamber music at the University of Louisiana Monroe where he holds the Emy-Lou Biedenharn Endowed Professorship in Music. In 2020, he also became the director of jazz activities for the school of visual and performing arts at ULM. In addition to his teaching duties, he is a member of the Black Bayou Brass, the Lagniappe Brass, and the LA Jazz Quintet. He performs regularly with the Shreveport Symphony Orchestra and the Monroe Symphony. Eric is a Conn-Selmer Endorsed Artist and plays Bach Stradivarius Trumpets.
Courses Taught
MSED 2005JAZZ TECHNIQUES, 3 course(s)
MSED 4001SPECIAL PROBLEMS, 5 course(s)
MSED 4053SENIOR PROJECT/RECITAL, 1 course(s)
MSED 5000SPECIAL PROBLEMS, 1 course(s)
MSED 5009BRASS PEDAGOGY, 2 course(s)
MUSC 1033TRUMPET, 9 course(s)
MUSC 1053TRUMPET, 9 course(s)
MUSC 2012BRASS ENSEMBLE, 9 course(s)
MUSC 2014JAZZ ENSEMBLE, 5 course(s)
MUSC 2033TRUMPET, 5 course(s)
MUSC 2053TRUMPET, 9 course(s)
MUSC 3053TRUMPET, 9 course(s)
MUSC 3090HALF RECITAL, 5 course(s)
MUSC 4003PERFORMANCE AND ENSEMBLE, 13 course(s)
MUSC 4034CHAMBER MUSIC, 6 course(s)
MUSC 4053TRUMPET, 9 course(s)
MUSC 4090FULL RECITAL, 6 course(s)
MUSC 5064SURVEY OF JAZZ HISTORY, 1 course(s)