JoEllen Showers
Assistant Professor
School of Allied Health
CALD 230A
318-342-1720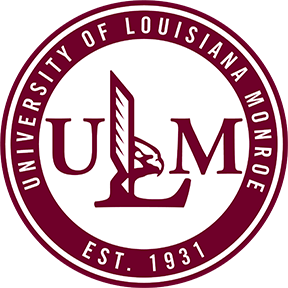 JoEllen Showers, MS
Assistant Professor, Occupational Therapy
(blank)
Education
BS
, Elementary and Special Education
1981 Louisiana State University
BS
, Occupational Therapy
1984 Louisiana State University Medical Center New Orleans
MS
, Exercise Science
2000 University of Louisiana at Monroe
Biographical Sketch
After graduating from Louisiana State University (LSU) with a bachelor's degree in elementary and special education, I continued my education at LSU Medical Center (now LSU Health Science Center) and earned a bachelor's degree in occupational therapy (OT). I was first employed as an occupational therapist in the Baton Rouge School System and then worked in various hospitals and inpatient and outpatient facilities. In 1992, I accepted a position at Northeast Louisiana University (NLU) as a faculty member in the Occupational Therapy Department and loved it. In 2007, I left the university and worked in a variety of settings including home health, skilled nursing facilities, and outpatient clinics. In 2014, I returned to teaching part time at the University of Louisiana at Monroe (ULM), previously NLU, in the Master of Occupational Therapy (MOT) Program. I continued teaching until December 2018, when I became a graduate assistant in the MOT Department and began my Education Doctoral Degree (Ed.D.) in Curriculum and Instruction in Spring 2019, at ULM. My anticipated graduation date is December 2021. I love working as an OT, but my passion has been to return to teaching OT students. In August 2019, I was fortunate enough to be able to return to teach full time at ULM in the MOT Program. My research interests include adult rehabilitation, neurological rehabilitation, vision/visual perceptual rehabilitation. I am so blessed and thankful to "return home" to help develop the future OT professionals.
Licensure & Certification
1991 Trained in Neurodevelopment Treatment for Adult Hemiplegia, . (Present)
Occupational Therapy State License, 1984 Louisiana State Board of Medical Examiners. (Present)
, 1984 National Board for Certification in Occupational Therapy. (August 15 1984 - Present)
2019 Lee Silverman Voice Treatment BIG Certified, . (2021)
Research Grants
Johnson, B. (Principal), Calk, P., Eichhorn, D., Mike, E., Murphy, C., Showers, J., "Occupational Therapy Services for Underserved Children and Adults" (Funded), Sponsored By Living Well Foundation, External to The University of Louisiana at Monroe, $32, 938. (January 1 2020 - December 2020).
Awards & Honors
October 2020 Graduate Faculty Associate Membership.
Courses Taught
OCCT 1006PATHOLOGY, 1 course(s)
OCCT 5010NEUROLOGY OCCT THERAPY PRACT, 4 course(s)
OCCT 5020FOUNDATIONS OCCT THERAPY, 5 course(s)
OCCT 5030RESEARCH AND EBP, 1 course(s)
OCCT 5060OCCT THERAPY METHODS AND APP, 3 course(s)
OCCT 5070OT METHODS AND APP LAB, 3 course(s)
OCCT 5080APPLIED REASONING AND THEORY, 2 course(s)
OCCT 5090EBP AND BEST PRACTICES, 1 course(s)
OCCT 5130APPLIED OT RESEARCH I-SEMINAR, 1 course(s)
OCCT 5150OCCUPATION BASED PRACT ADULT, 4 course(s)
OCCT 5170APPLIED OT RESEARCH II, 1 course(s)
OCCT 5180MANAGEMENT AND ADMINISTRATION, 3 course(s)
OCCT 5210OT PRACTICE - ADULT, 2 course(s)