Stephen Hill
Clinical Assistant Professor
School of Clinical Sciences
PHAR 117
318-342-1730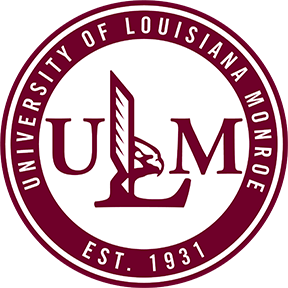 Stephen R Hill, PharmD
Clinical Assistant Professor, Pharmacy

Education
PharmD
2008, Pharmacy
ULM College of Pharmacy
Biographical Sketch
I currently work in an ambulatory care setting at University Health Conway. This clinic is a family medicine resident run clinic where I take P4 students on rotation. We interview patients providing medication and disease state counseling and work closely with the medical residents to develop a comprehensive medication plan for each individual patient. the most common disease states we see are hypertension, hyperlipidemia, diabetes, and coronary artery disease. We also ensure that the medication plan we provide to patients is both easy to understand and affordable based on individual need. Finally, we serve as the drug information expert in our clinic for both the residents and nursing staff.
Licensure & Certification
Medication Administration, Louisiana Board of Pharmacy. (2017 - Present)
APhA MTM Certification, APhA. (2016 - Present)
Board Certified Pharmacotherapy Specialists, Board of Pharmacy Specialist. (December 31 2015 - December 31 2022)
Basic Life Support-Healthcare Provider, American Heart Association. (August 21 2014 - June 01 2019)
Registered Pharmacist, Louisiana Board of Pharmacy. (June 17 2014 - December 31 2018)
Registered Pharmacist, Mississippi Board of Pharmacy. (July 14 2008 - December 31 2018)
Research Interests
My research interest currently lie in two different areas. The first is in student development from both a training aspect and the role mentorship plays in a students academic career. One of my biggest passions is to see all students succeed and also to help those interested in pharmacy residency training obtain a place in this highly competitive market. My other research interest lie in the clinical realm and currently compromise two different projects; the first is a project to provide improved transitions of care services to those recently discharged from the hospital and the other is a project that will compromise a multidisciplinary approach to assist those with depression and suicidal ideation.
Recent Publications
Hill, S. R., Sharma, G. (2017). Antimalarial Medications. StatPearls.
Pearson, S. C., Riley, T., Hill, S. (2017). Update on the 2017 ACP osteoporosis guidelines (pp. 5-7). Baton Rouge, Louisiana: Louisiana Society of Health-System Pharmacists.
Sharma, G., Hill, S. (2017). Collaboration of family medicine residents and pharmacy students (pp. 402). Leawood, KS: Family Medicine.
Awards & Honors
May 2017 Faculty Preceptor of the Year.
June 2014 Residency Preceptor of the Year.
June 2013 Residency Preceptor of the Year.
June 2011 Residency Preceptor of the Year.
Courses Taught
NURS 5008ADVANCED PHARMACOLOGY, 2 course(s)
PHRD 4047PARENTERALS, 3 course(s)
PHRD 4054INTRODUCTION TO COMMUNICATIONS, 2 course(s)
PHRD 4081INFECTIOUS DISEASES MODULE, 1 course(s)
PHRD 4083GASTRO NUTRITION & HEPTIC MOD, 4 course(s)
PHRD 5004ADVANCED COMMUNICATION, 4 course(s)
PHRD 5008SELF/CARE PATIENT II MODULE, 3 course(s)
PHRD 5012PHARMACY COMMUNICATIONS, 2 course(s)
PHRD 5027BONE AND JOINT MODULE, 3 course(s)
PHRD 5037EYES, EARS, THROAT & DERM MOD, 3 course(s)
PHRD 5064PROBLEMS, 3 course(s)
PHRD 5067PROBLEMS WITH THERAPEUTICS, 3 course(s)
PHRD 5071ACUTE CARE PHARMACY MEDICINE, 2 course(s)