Samuel Shannon
Assistant Professor
School of Allied Health
STRS 363
318-342-5006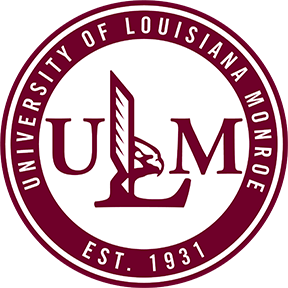 Samuel T Shannon, PhD
Assistant Professor, Marriage and Family Therapy

Education
Ph D
2017, Human Development and Family Science
The Ohio State University
MS
2012, Human Development and Family Science
The Ohio State University
BS
2007, Psychology
Brigham Young University
Biographical Sketch
Samuel Shannon Ph.D. was born in Oceanside California and moved several times before spending the bulk of his childhood in a small town in northern Virginia. He is the middle of five children. He received his B.S. in Psychology at Brigham Young University, and his M.S. and Ph.D. at The Ohio State University. He currently resides in West Monroe with his wife, four children, and dog.
Licensure & Certification
Marriage and Family Therapist, The Counselor, Social Worker, and Marriage and Family Therapist Board of Ohio. (December 08 2016 - December 08 2018)
Research Interests
Dr. Shannon is interested in romantic relationship formation and separation, the relational ethics of contextual theory and it's application to romantic relationships, and therapist development.
Recent Publications
Bartle-Haring, S., Shannon, S., Holowacz, E., Patton, R., Lotspeich-Younkin, F. Is there a "sweet spot" for age at marriage and positive marital outcomes?. Journal of Family Issues.
Shannon, S., Bartle-Harring, S. (2017). Dating, cohabiting, and married couples presenting for therapy. (pp. 115-130). Journal of Marital and Family Therapy.
Bartle-Haring, S., Shannon, S., Bowers, D., Holowacz, E. (2016). Therapist differentiation and couple clients' perceptions of therapeutic alliance. (pp. 716-730). Journal of Marital and Family Therapy.
Courses Taught
MAFT 5020MARRIAGE & FAMILY DEVELOPMENT, 1 course(s)
MAFT 6011MARRIAGE AND FAMILY THERAPY I, 2 course(s)
MAFT 6012MARRIAGE AND FAMILY THERAPY II, 1 course(s)
MAFT 6068SEMINAR, 1 course(s)
MAFT 6070INTERNSHIP, 3 course(s)
MAFT 7010FAMILY THERAPY I, 3 course(s)
MAFT 7012FAMILY THERAPY II, 1 course(s)
MAFT 7014COUPLE & MARITAL THERAPY, 1 course(s)
MAFT 7021PROF II IN SYSTM PRAC, 1 course(s)
MAFT 7024PSYCHOPATHOLOGY/ASSESSMENT, 1 course(s)
MAFT 7046DISSERTATION SEM FAM THERAPY, 1 course(s)
MAFT 7047APPLIED QUANT METH AND STATS, 2 course(s)
MAFT 7051DOCTORAL PRACTICUM, 2 course(s)