Shannon Banks
Instructor
School Basic Pharm & Toxicol Sci
SUGR 256
318-342-1892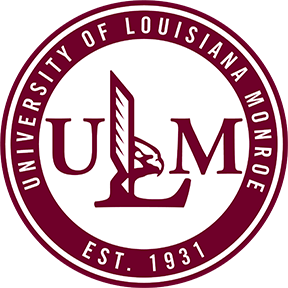 Shannon D Banks, MS
Instructor, Toxicology

Education
MS
1998, Toxicology/Pharmaceutical Science
Northeast Louisiana University
BS
1995, Toxicology
Northeast Louisiana University
Biographical Sketch
I received my B.S. in Toxicology from Northeast Louisiana University in December 1995 and my M.S. in Pharmaceutical Sciences (Environmental Toxicology) from Northeast Louisiana University in December 1998. In January, 1999, I was hired as an Environmental/Aquatic Toxicologist at Lilly Research Laboratories for Eli Lilly and Company in Greenfield, Indiana. During my three years as study director, I was responsible for the conduct, interpretation, preparation and submission of 150+ non-clinical toxicology studies on numerous pharmaceutical candidates including Cymbalta®, Cialis® and Strattera® for the purpose of preparing Environmental Risk Assessments to support global NDA submission to the FDA and European Union (EU) prior to compound registration. From 2001-2004, I served as a Project Management Associate for Elanco Animal Health, Eli Lilly and Company and coordinated tasks for 100+ non-clinical toxicology studies to support NDA submissions for animal health therapeutic products including Raloxifene and Topmax. From 2004-2007, I served as a Toxicology Study Monitor for Lilly Research Laboratories and monitored 200+ non-clinical studies at multiple Contract Research Organizations (CRO). I also served as an Enviromental Expert on Lilly Aquatic Exposure Guideline (LAEG).
In 2007, I was hired by the University of Louisiana at Monroe as an Instructor and Academic Advisor in the Department of Toxicology. My current responsibilities include teaching introductory Toxicology, Environmental Toxicology, Forensic Toxicology and General Toxicology laboratories. In addition, I individually advise 120+ Toxicology students each semester on current and projected coursework and graduation requirements. I am an Asbestos Analyst for the Toxicology Environmental Analysis Lab at ULM and have been certified in Polarized-Light Microscopy (PLM) analysis. I also serve as the Toxicology Recruiter for the Toxicology department and Student Organization Faculty Advisor for Tau Omicron Chi and the ULM Wakeboard organization.
Licensure & Certification
OSHA 40 Hour HAZWOPER Certification, OSHA and EPA. (June 9 2010 - June 9 2011)
Awards & Honors
November 2020 2020 Accent on Excellence Award.
October 2020 2020 Excellence in Teaching .
August 2020 2020 Faculty of the Year Institutional Award.
December 2016 Excellence in Teaching.
May 2010 2009-2010 Organization Advisor of the Year Award.
April 2009 Mortar Board Honorary Inductee.
November 2008 Mortar Board Mentor.
Courses Taught
FRYS 1001Freshman Year Seminar, 2 course(s)
TOXI 1000INTRO FOOD SCIENCE HUM NUTR, 7 course(s)
TOXI 1001TOXICOLOGY & ENVIRONMENT, 86 course(s)
TOXI 1010INTRO FOOD SAFETY TOXICOLOGY, 1 course(s)
TOXI 2001ENVIRONMENTAL TOXICOLOGY, 32 course(s)
TOXI 3001INTRO FORENSIC TOXICOLOGY, 23 course(s)
TOXI 4013GENERAL TOXICOLOGY LAB, 30 course(s)
TOXI 4014GENERAL TOXICOLOGY LAB, 32 course(s)
TOXI 4091SEMINAR, 12 course(s)
UNIV 1001University Seminar, 2 course(s)