Stacie Austin
Assistant Professor
School of Education
WALK 2-134
318-342-1482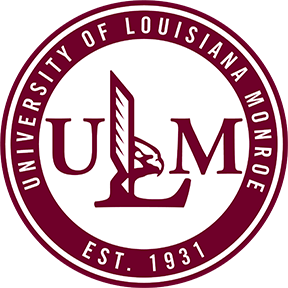 Stacie D Austin, EdD
Assistant Professor, Education

Education
EdD
2019, Curriculum and Instruction
University of Louisiana at Monroe
Biographical Sketch
Dr. Stacie Austin is an artist, educator, and life-long learner. Her years of teaching experience in Louisiana range from pre-k to graduate school, with multiple grades in between. She has taught in the self-contained general education setting, visual arts in elementary and middle school, undergraduate curriculum and instruction courses, and graduate level reading courses.
Stacie earned her B.A. in Elementary Education in 2002 from the University of Louisiana at Monroe. After teaching general education for nine years, she continued her graduate studies at the University of Louisiana at Monroe, earning her M.Ed. in Curriculum and Instruction- Reading Specialist, followed an Ed. D. in Curriculum and Instruction in 2019. In 2011, she also earned art certification for K-12th grade and began sharing her passion for creativity through visual arts instruction, serving as an elementary art teacher. In 2014, she was elected Louisiana Art Educator of the year. She holds teaching certifications in Pre-K through 8th grade general education, middle-school English language arts, K-12th reading specialist, and K-12th visual arts.
Along with teaching in an academic setting, Dr. Austin is also a 225hr Registered Holy Yoga Instructor and in training to become a 500hr Certified YogaFaith Master Instructor. Dr. Austin enjoys implementing mindfulness practices in and out of the classroom.
Licensure & Certification
Teaching Certificate, State Department of Education. (Present)
Research Interests
Dr. Austin's research interests include creative pedagogy, social emotional learning, mindfulness, and arts integration.
Creative Works
Art - Exhibition, Group, Family Tree, West Monroe. (January 2020).
Art - Exhibition, Invitational, Bayouga, West Monroe. (January 2020).
Recent Publications
Austin, S. (2021). Nurturing Creativity: Second grade teachers' Perspectives and practices (pp. 23). Louisiana: Research Issues in Contemporary Education.
Awards & Honors
August 2020 Frances Davis Hammond Professorship in Education.
2014 Louisiana Art Educator of the Year.
Courses Taught
CURR 2001ED FOUN DIV LEARN EN, 4 course(s)
CURR 5006PRAC APP LEARNING THEORIES, 1 course(s)
CURR 5018TECHN INTEGRATION PORFOLIO DEV, 1 course(s)
CURR 7015DISSERTATION, 1 course(s)
ELED 3041BALANCED LITERACY:INTERMD GRDS, 4 course(s)
ELED 4051EARLY CHILDHOOD EDUCATION, 1 course(s)
ELED 6083INTERNSHIP ELEM/EARLY CHILD ED, 1 course(s)
READ 4019TEACHING READ-SECONDARY, 4 course(s)
READ 5001TCHG READ/STU/SPEC NEEDS, 2 course(s)
READ 5002BALANCED READING INSTRUCTION, 4 course(s)
READ 5018CRIT THEO/CHIL YOUNG ADULT LIT, 1 course(s)
READ 5025DIAGNOS/CORRECTION/READ DIFF, 1 course(s)