Thomas Sasek
Associate Professor
School of Sciences
CNSB 325
318-342-1792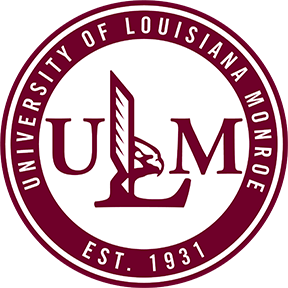 Thomas W Sasek, PhD
Associate Professor, Biology
Biology Program Coordinator
Education
Ph D
1985, Botany
Duke University
MS
1983, Botany
Duke University
BA
1979, Biology
Dartmouth College
Biographical Sketch
Received a Fulbright Graduate Research Fellowship to study at Kobe University, Japan. Was a Research Fellow in the School of the Environment, Duke University. Has been a faculty member at the University of Louisiana at Monroe since 1992.
Research Interests
Response of plants to global environmental change, including CO2 enrichment, global warming, acidic precipitation, and tropospheric ozone pollution; comparative morphology, physiology, and ecology of introduced and native species in relation to invasibility of ecosystems; physiological ecology of vines; natural variability within and among ecotypes of Arabidopsis thaliana; selection and seed production of native wildflowers suitable for roadside beautification.
Awards & Honors
September 1999 Favorite Professor.
Courses Taught
BIOL 1001LIVING WORLD, 2 course(s)
BIOL 1020PRINCIPLES OF BIOLOGY I, 22 course(s)
BIOL 1021PRINCIPLES BIOLOGY I LAB, 19 course(s)
BIOL 2001ENVIRONMENTAL SCIENCE, 6 course(s)
BIOL 2004Plant Diversity, 5 course(s)
BIOL 2030PLANT ANIMAL FORM FUNCTION, 8 course(s)
BIOL 3020CONSERVATION BIOLOGY, 5 course(s)
BIOL 4012PLANT PHYSIOLOGY, 4 course(s)
BIOL 4040Taxonomy of Vascular Plants, 1 course(s)
BIOL 4099Sr Biology Seminar, 1 course(s)
BIOL 5007SEMINAR, 1 course(s)
BIOL 5013PHYSIOLOGICAL ECOLOGY, 1 course(s)
BIOL 5024BIOGEOGRAPHY, 5 course(s)