Laurel Sampognaro
Clinical Associate Professor
Clinical Sciences
PHAR 174F
318-342-1721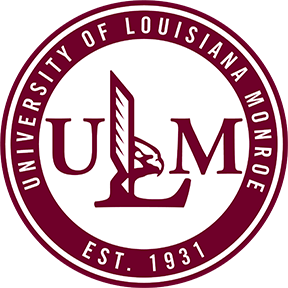 Laurel A Sampognaro, PharmD
Clinical Associate Professor, Pharmacy

Education
PharmD
2004, Pharmacy
University of Louisiana at Monroe
Biographical Sketch
After completing my Pharm.D. degree in 2004, I joined the faculty at ULM in August of 2005. My first position in the College of Pharmacy was in the Office of Experiential Education as the Coordinator of the Introductory Pharmacy Practice Experience program. I then transitioned into a clinical position where my practice site involved anticoagulation management, medication therapy management (MTM), smoking cessation, and diabetes. I now serve as the Director of Professional Affairs within the Office of Student and Professional Affairs.
Research Interests
Student and population health and wellness including lifestyle modifications for disease management and prevention
Impact of a book club faculty development program
Assessment of student progression
Implementation and evaluation of the mini multiple interview process
Licensure & Certification
APhA Medication Therapy Management Certification
American Pharmacists Association

APhA Pharmaceutical Care for Patients with Diabetes Certification
American Pharmacists Association

Collaborative Institutional Training Initiative (CITI) Certification
The Collaborative Insitutional Training Institute

Pharmacy-Based Immunization Delivery
American Pharmacists Association

Registered Pharmacist
Louisiana Board of Pharmacy

Certified Tobacco Treatment Specialist
ACT Center for Tobacco Treatment, Education and Research at the University of Mississippi Medical Center

Basic Life Support for the Healtcare Provider
American Heart Association

Awards & Honors
May 2016 Fourth Year Pharmacy Excellence in Teaching Award.
May 2012 Innovations in Teaching Award.
November 2008 Century Tel Accent on Excellence Breakfast.
Courses Taught
PHAR Forum, 1 course(s)
PHAR 3085Patient Counseling & Comm, 1 course(s)
PHAR 4080Intro Com Pharm Expr, 5 course(s)
PHAR 4081Intro Inst Pharm Expr, 5 course(s)
PHAR 5087Disease Pathogen & Pharm Iii, 3 course(s)
PHAR 5091Adv Instit Pharm Expr, 4 course(s)
PHAR 5092Adv Comm Pharm Expr, 4 course(s)
PHAR 6034ADV COMM PHARM PRAC EXP, 8 course(s)
PHAR 6035ADV INST PHARMACY PRAC EXP, 8 course(s)
PHRD 4010INTRODUCTION TO PHARMACY, 3 course(s)
PHRD 4020Integrated Lab Sequence I, 8 course(s)
PHRD 4050COMMUNITY INTRO PHAR PRACTICE, 4 course(s)
PHRD 4070ILS III, 1 course(s)
PHRD 4074ENDOCRINE MODULE, 7 course(s)
PHRD 4079SELF CARE/PATIENT ASSESS I MOD, 6 course(s)
PHRD 5000INSTUTIONAL INTRO PHAR PRAC EX, 4 course(s)
PHRD 5004ADVANCED COMMUNICATION, 8 course(s)
PHRD 5008SELF/CARE PATIENT II MODULE, 4 course(s)
PHRD 5010CARDIOVASCULAR MODULE, 2 course(s)
PHRD 5031RESPIRATORY MODULE, 4 course(s)
PHRD 5068LIFESTYLE MODS DIS MGMT PREV, 1 course(s)
PHRD 6000ADV COMMUNITY PHAR PRACT EX, 2 course(s)
PHRD 6002ADV INSTUTIONAL PHAR PRAC EX, 2 course(s)
PHRD 6012ADV PHAR ELECTIVE EXPERIENCE, 1 course(s)