Stephanie Olmstead
Instructor
School of Sciences
CNSB 324
318-342-1785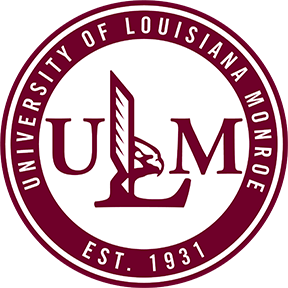 Stephanie R Olmstead, MS

Instructor, Biology
Education
MS
2015, Biology
University of Louisiana Monroe
BS
2013, Biology
University of Louisiana Monroe
Biographical Sketch
Stephanie Allen received her Master's degree from ULM in 2015. She was hired and served as an adjunct instructor from Spring 2016 to Spring 2017. She was hired as the A&P Lab Coordinator and an A&P instructor in the Fall of 2017.
Recent Publications
Reid, M. L., Allen, S. R., Bhattacharjee, J. (2014). Patterns of Spatial Distribution and Seed Dispersal among Bottomland Hardwood Tree Species (pp. 255-265). Southern Appalachian Botanical Society.
Research Grants
Olmstead, S. (Co-Principal), Case Hanks, A. (Co-Principal), Benedetto, M. (Co-Principal), "TALONs (Transforming Active Learning ONline) Out for Biology" (), Sponsored By Louisiana Board of Regents eLearning Innovation Grants Program, External to The University of Louisiana at Monroe, $14000.00. (July 2022 - Present).
Courses Taught
BIOL 1001LIVING WORLD, 5 course(s)
BIOL 1010HUMAN BIOLOGY, 3 course(s)
BIOL 1014FUND ANATOMY & PHYSIOLOGY I, 19 course(s)
BIOL 1015FUND ANATOMY & PHYSIOLOGY II, 7 course(s)
BIOL 1016FUND ANAT & PHYS LAB I, 17 course(s)
BIOL 1017FUND ANAT & PHYS LAB II, 7 course(s)
BIOL 2026HUMAN ANATOMY & PHYSIOLOGY, 10 course(s)
BIOL 2028PATHOPHYSIOLOGY, 1 course(s)
BIOL 2041HUMAN ANATOMY LABORATORY, 6 course(s)
BIOL 3013HUMAN PHYSIOLOGY LABORATORY, 5 course(s)