Sandra Jones
Assistant Professor
Kitty DeGree School of Nursing
NURS 116
318-342-1740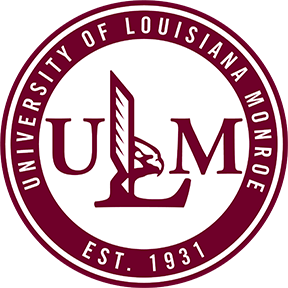 Sandra Jones, MSN
Assistant Professor, Nursing
Curriculum Coordinator
Education
MSN
2001, Nursing Education
Northwestern State University
BSN
1986, Nursing
Northeast Louisiana University
Biographical Sketch
Sandra Jones has been an Assistant Professor for the Kitty DeGree School of Nursing since August 2001. She is currently the Curriculum Coordinator for the school. She began her teaching career in 1999 as a nursing instructor for the University of Louisiana Monroe School of Nursing. Primarily, her teaching focus has consisted of undergraduate adult medical-surgical nursing, in both the classroom and hospital setting. Clinical simulation and specialized perioperative courses have been highlights of her career in academia.
A graduate of Northeast Louisiana University School of Nursing, 1986, Sandra began her medical- surgical nursing practice as an intensive care nurse. She expanded her nursing experience to other specialties, such as perioperative, home health, and end-of-life nursing. After more than 30 years of nursing, Sandra continues to have a passionate desire in helping others and guiding her students in becoming excellent providers of nursing care.
Licensure & Certification
Certified Nurse Educator, National League for Nursing. (December 2009 - Present)
Registered Nurse, Louisiana State Board of Nursing. (August 1986 - Present)
Research Interests
Sandra's research interests include research in human genetic variation and nutritional requirements. Currently she devotes her time to teaching undergraduate nursing students and is not involved in any research.
Awards & Honors
August 2018 The Daisy Faculty Award.
2015 University of Louisiana 15 Year Faculty Service Award.
2008 Faculty Tenure.
September 2005 Academy for Teaching Excellence.
July 2004 Sister Anne Marie Twohig Endowed Professorship.
April 2004 Nurse Educator of the Year.
August 1986 Magna cum laude.
Courses Taught
NURS 2000NURSING CONCEPTS, 6 course(s)
NURS 2004HEALTH ASSESSMENT, 2 course(s)
NURS 2009FUND PROF NURSING PRACTICE, 1 course(s)
NURS 3004HEALTH INTERVENTION II, 15 course(s)
NURS 3005NURSING SCIENCE PRACTICUM II, 15 course(s)
NURS 3006Nursing Science Seminar, 9 course(s)
NURS 3007Nursing Practicum II A, 1 course(s)
NURS 3008Nursing Practicum II B, 1 course(s)
NURS 3028ADULT HEALTH NURSING 2, 8 course(s)
NURS 3030NURSING SYNTHESIS 2, 1 course(s)
NURS 4038Practice, 1 course(s)
NURS 4064NURSING MANAGEMENT, 1 course(s)
NURS 4065MANAGEMENT PRACTICUM, 1 course(s)
NURS 4066NURSING MANAGEMENT, 2 course(s)
NURS 4077NURSING MANAGMENT RN PRACTICUM, 2 course(s)