Robert Williamson
Instructor
School of Health Professions
BRWN 121
318-342-1316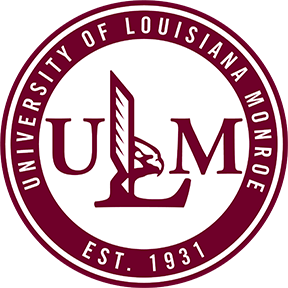 Robert W Williamson, MEd
Instructor, Kinesiology

Education
MEd
1983, Health & Physical Education
University of Louisiana at Monroe (as NLU)
BS
1981, Health & Physical Education
University of Louisiana at Monroe (as NLU)
Professional Positions
Instructor, University of Louisiana at Monroe, Kinesiology Department
September 2016
August 1988
Instructor, University of Louisiana at Monroe, Kinesiology Department
Interim Department Head, University of Louisiana at Monroe, Kinesiology Department
Travel Coordinator, University of Louisiana at Monroe Men's Basketball Team
Assistant Athletic Trainer, University of Louisiana at Monroe
Graduate Assistant Athletic Trainer, University of Louisiana at Monroe (as NLU)
December 1981
August 1977
Student Athletic Trainer, University of Louisiana at Monroe (as NLU)
Licensure & Certification
Skywarn Trained Observer
NOAA / National Weather Service
A SKYWARN Observation course taught at Delta Community College.
Health Care Provider Certification
American Heart Association

Certified Athletic Trainer
Louisiana State Board of Medical Examiners

Certified Teacher, Health and Physical Education
State of Louisiana

Concealed Carry Permit Class
Louisiana State Police
Concealed Carry Permit
Tactical Handgun Training Class
Ouachita Parish Sheriffs Department
Tactical Handgun Training Class with Ouachita Parish Sheriffs Department
Certified Dixie Youth Baseball Umpire


Awards & Honors
ULM Service Awards.
Charlie Martin Service Award.
August 2014 30 Year Service Award.
August 2012 ULM Faculty Recognition Award.
June 2012 LATA Hall of Fame.
Courses Taught
KINS 2001FIRST AID AND CPR, 122 course(s)
KINS 2005FIRST AID AND SAFETY, 12 course(s)
KINS 2011INTRODUCTION TO KINESIOLOGY, 4 course(s)
KINS 2021CONCEPTS-PERSONAL WELLNESS, 1 course(s)
KINS 2041PERSONAL/COMMUNITY HEALTH, 16 course(s)
KINS 3021SAFETY EDUCATION, 11 course(s)
KINS 3040LEADERSHIP IN FASI, 4 course(s)
KINS 4011ATHLETIC INJURIES, 7 course(s)
KINS 4035Pract In Phy Ed (General), 1 course(s)