Robert Williamson
Instructor
School of Allied Health
BRWN 121
318-342-1316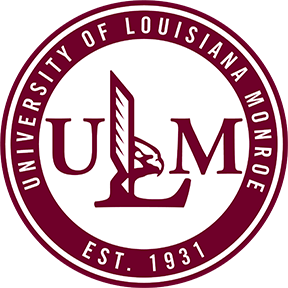 Robert W Williamson, MEd
Instructor, Kinesiology

Education
MEd
1983, Health & Physical Education
University of Louisiana at Monroe (as NLU)
BS
1981, Health & Physical Education
University of Louisiana at Monroe (as NLU)
Biographical Sketch
My name is Robert W. Williamson and I have been teaching at ULM since 1988.
I am currently certified through the National Safety Council as well as the American Heart Association. I am also a licensed Athletic Trainer in the State of Louisiana and have been since 1987. I served as one of the assistant athletic trainers here at ULM from 1983 until my leaving that post in the summer of 2008.
I wanted to pass along some additional information. My wife and I have been married for 26 years in December of 2017. Emily is the director of the ULM Child Development Center here on the ULM Campus. She has the only 5 Star rated child care center north of Alexandria, LA. We have 10 children. Wait, let me explain. We have 7 cats, 2 dogs, and a box turtle. They are our children. Just wish I could claim them with the IRS!
One additional item I need to let you know is that this past July 2017, Emily and I have been battling breast cancer with the help of our local oncologist and the MD Anderson Cancer Center.
Emily has a rare form of breast cancer call Inflammatory Breast Cancer or IBC. Less than 6% of all breast cancer victims have this type of cancer but what makes this type very deadly is that it is VERY aggressive and it does not show up on a mammogram or a self exam. IBC does not make a mass or lump. It looks like a skin rash and many times it is treated as such and by the time the cancer is found, the victim is in Stage 4.
Since July 2011, Emily and I have had 18 chemo therapy treatments, two surgeries (a mastectomy and a 14 hour surgery at MD Anderson last August), 30 radiation treatments at MD Anderson, in addition to numerous trips to local doctors and trips to Houston.
Licensure & Certification
Skywarn Trained Observer, NOAA / National Weather Service. (October 17 2016 - Present)
Certified Athletic Trainer, Louisiana State Board of Medical Examiners. (1987 - Present)
Certified Teacher, Health and Physical Education, State of Louisiana. (1981 - Present)
Concealed Carry Permit Class, Louisiana State Police. (July 2015 - July 2020)
Health Care Provider Certification, American Heart Association. (2011 - 2018)
Tactical Handgun Training Class, Ouachita Parish Sheriffs Department. (January 9 2016)
Certified Dixie Youth Baseball Umpire, . (1985 - 2005)
Research Interests
I currently am assisting our other faculty with their ongoing research in the areas of childhood obesity as well as psychological aspects of sports and activity.
Awards & Honors
ULM Service Awards.
Charlie Martin Service Award.
December 2017 25 Years of Service.
August 2014 30 Year Service Award.
August 2012 ULM Faculty Recognition Award.
June 2012 LATA Hall of Fame.
Courses Taught
KINS 2001FIRST AID AND CPR, 143 course(s)
KINS 2005FIRST AID AND SAFETY, 19 course(s)
KINS 2011INTRODUCTION TO KINESIOLOGY, 4 course(s)
KINS 2021CONCEPTS-PERSONAL WELLNESS, 1 course(s)
KINS 2035PHYS ACTIV SKILLS 2 (TEAM), 1 course(s)
KINS 2041PERSONAL/COMMUNITY HEALTH, 19 course(s)
KINS 3008FIT/SPORT FACILITY MGMT, 1 course(s)
KINS 3021SAFETY EDUCATION, 12 course(s)
KINS 3040LEADERSHIP IN FASI, 6 course(s)
KINS 4011ATHLETIC INJURIES, 15 course(s)
KINS 4035Pract In Phy Ed (General), 1 course(s)