Roxie Stewart
Clinical Associate Professor
Clinical Sciences
PHAR 174F
318-342-1703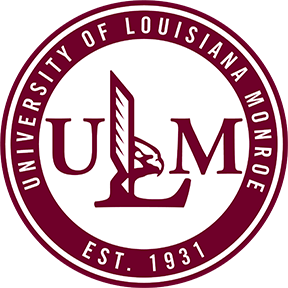 Roxie L Stewart, PharmD
Clinical Associate Professor, Pharmacy

Education
PharmD
2006,
University of Arkansas for Medical Sciences
BS
1990, Pharmacy
Northeast Louisiana University
Biographical Sketch
As the Coordinator of Introductory Pharmacy Practice Experiences (IPPE), I am primarily responsibility is the implementation and maintenance of IPPEs. This includes:
Counsel, coach, and advise students and preceptors on introductory practice experiences
Design, implement and refine, in collaboration with other faculty, the IPPE program for the School of Pharmacy
Develop and maintain up to date databases with respect to IPPE practice sites, preceptors, faculty, and students
Ensure appropriate quantity and quality of IPPE sites
Ensure appropriate quality and quantity of IPPE preceptors
Develop, implement, and maintain an orientation program for IPPEs
Develop and publish the IPPE calendar annually
Establish and maintain contractual/affiliation agreements between the University and approved practice sites and/or preceptors throughout the state and in other states
Seek extramural funding, as appropriate, to advance experiential education initiatives
Monitor student, preceptor, and IPPE site evaluations on a routine basis
Resolve experiential learning problems with full-time and contracted services faculty
Maintain the IPPE manuals
Maintain relationships with state and national practitioner organizations and AACP as related to experiential education
In addition, I coordinate and teach Pharmaceutical Calculations (PHRD 4004) to first year professional students, and am the coordinator and faculty trainer for the APhA Pharmacy-Based Immunization Delivery Program.
Research Interests
Experiential Education
Disease Prevention (Immunizations)
Interprofessional Education
Student Assessment
Licensure & Certification
IS-00100.b - Introduction to Incident Command System ICS-100
FEMA - DHS
Emergency Preparedness
Delivering Medication Therapy Management Services
American Pharmacists Association
A 21-hour national certificate program for pharmacist providing monitoring and improving medication use in patients with complex medication regimens
Pharmaceutical Care for Patients with Diabetes
American Pharmacists Association
Pharmaceutical Care for Patients with Diabetes is an innovative and intensive certificate program that focuses on the pharmacist's role in the area of diabetes management. The program, which emphasizes a health care team approach, seeks to foster the implementation of pharmaceutical care interventions that will promote disease self-management. Pharmaceutical Care for Patients with Diabetes is conducted in three parts: Self-study activity Online learning reinforcement activities and case studies Live interactive training seminar The goals of the certificate training program are to: Provide comprehensive instruction in the pathophysiology of diabetes and the acute and long-term complications of the disease Teach current approaches to the medical management of diabetic patients, with special emphasis on nutrition and pharmacologic therapies Help pharmacists understand their important role as drug therapy experts on the diabetes health care team Provide pharmacists with information about becoming a Certified Diabetes Educator, and about other diabetes management-related credentialing opportunities Introduce pharmacists to their broader responsibilities as a diabetes educator, with special emphasis on communication skills and the psychosocial aspects of diabetes (24 hours of Continuing Education earned)
LABP - Registered Immunizer
Louisiana Board of Pharmacy
Currently registered with the Louisiana Board of Pharmacy as a certified immunizer. Letter received from board office. APhA certification and BLS HCP certification records on file.
American Heart Association - Certified Instructor
American Heart Association
Certified to teach Basic Life Support for the Health Care Provider
BLS for Healthcare Providers
American Heart Association
Completed ntional cognitive and skills evaluations in accordance with the curriculum of the AHA for the BLS for Healthcare Providers (CPR & AED) Program
Pharmacy Based Immunization - APhA Faculty Trainer
American Pharmacist Association
Train the Trainer Pharmacy Based Immunizations 2007 APhA meeting Atlanta, GA.
Pharmacy-Based Immunization Delivery Certification
American Pharmacist Association - Merck
Dallas, TX.
Registered Pharmacist
Louisiana Board of Pharmacy

Awards & Honors
May 2013 Pharmacy Leadership Award from the American Society of Health-System Pharmacists; presented by ASHP President Kathryn Schultz 2013.
May 2013 Certificate of Appreciation for presidential service to the Louisiana Society of Health-System Pharmacists.
July 2012 Hospital Pharmacist of the Year - Presented by the Louisiana Pharmacists Association 2012.
July 2012 Bowl of Hygeia Award -Established in 1958, the Bowl of Hygeia Award recognizes pharmacists who possess outstanding records of civic leadership in their communities and encourages pharmacists to take active roles in their communities. The award is presented annually by participating state pharmacy associations, including those in the District of Columbia and Puerto Rico. In addition to service through their local, state, and national pharmacy associations, award recipients devote their time, talent, and resources to a wide variety of causes and community service..
May 2012 Excellence in Teaching Award - Voted on by the class of 2016 at the ULM College of Pharmacy .
May 2009 Poster Presentation Award (Clinical) -Assessment of Public's Comprehension of Medication Auxiliary Labels- Presented by the Louisiana Society of Health-System Pharmacists 2009.
May 2009 Poster Presentation Award (Administrative)- Effects of Active Learning in a Sterile Products Elective on Comprehensive Advanced Pharmacy Practice Experience Examinations- Presented by the Louisiana Society of Health-System Pharmacists 2009.
August 2008 Merck Vaccination Service Award -In recognition of commitment to improving public health through vaccination advocacy. Received certificate. In honor of this award, Merck made a charitable donation to the CDC Foundation..
May 2008 Grant-Collens Award -Award given annually to a selected member of the Fifth District Pharmaceutical Association for professional service..
February 2007 Nomination - Pharmacist of the Year by the Louisiana Society of Health-System Pharmacists.
August 2006 Certificate of Appreciation-Hurricanes Katrina/RitaIn appreciation for the heroic work performed in the response to Hurricanes Katrina and Rita - Presented by the Louisiana Department of Health and Hospitals Office of Public Health 2006.
Courses Taught
PHAR 4020Integrated Lab Sequence I, 1 course(s)
PHAR 4045Professional Pharmacy Practice Lab, 10 course(s)
PHAR 4047Parenterals, 1 course(s)
PHAR 4049Integrated Lab Sequence, 2 course(s)
PHAR 4070Hospital Pharmacy, 4 course(s)
PHAR 5016Sterile Products, 1 course(s)
PHAR 5059Pharmacy Immunization, 3 course(s)
PHRD 4004PHARMACEUTICAL CALCULATIONS, 2 course(s)
PHRD 4014Top Drugs Med Terminology, 2 course(s)
PHRD 4020INTEGRATED LAB SEQUENCE I, 18 course(s)
PHRD 4047PARENTERALS, 6 course(s)
PHRD 4049Integrated Lab Sequence Ii, 6 course(s)
PHRD 4050COMMUNITY INTRO PHAR PRACTICE, 2 course(s)
PHRD 4070Integrated Lab Sequence Iii, 2 course(s)
PHRD 4099Integrated Lab Sequence Iv, 2 course(s)
PHRD 5000INSTUTIONAL INTRO PHAR PRAC EX, 6 course(s)
PHRD 5020Integrated Lab Sequence V, 1 course(s)
PHRD 5049INTEGRATED LAB SEQUENCE VI, 14 course(s)
PHRD 5054HOSPITAL ADMINISTRATION, 5 course(s)
PHRD 5055Vaccinations, 1 course(s)
PHRD 5061WOMEN'S HEALTH AND PHARMACIST, 1 course(s)