Patricia Roshto
Instructor
School of Acctg, Finan, & Info Serv
HMPH 330
318-342-1118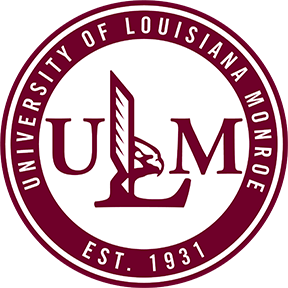 Patricia G Roshto, MBA/CPA
Instructor, Accounting

Education
MBA
1980, Business Administration
The University of Louisiana at Monroe
BBA
1975, Accounting
The University of Louisiana at Monroe
Biographical Sketch
Ms. Roshto has been a full time instructor at the University of Louisiana Monroe for 30 plus years. She received both the BBA in Accounting and the MBA from The University of Louisiana Monroe. She teaches the introductory accounting courses and the Technology for Accountants course.
She is engaged with the students in the College of Business and Social Sciences serving as both faculty advisor of the honor society, Beta Gamma Sigma and for Beta Alpha Psi. She also enjoys connecting students and employers to for both internship positions and career opportunities.
She has been married for 44 years with 3 married children and 9 grandchildren. Hobbies include reading, teaching, crocheting, and church activities.
Research Interests
Research interests focus on pedagogical improvements in the accounting/business curricula.
Licensure & Certification
Certified Public Accountant, (Inactive)
State Board of CPA's of Louisiana

Awards & Honors
May 2009 RSO Outstanding Faculty Advisor.
May 2007 RSO Outstanding Faculty Advisor.
August 2006 Outstanding Faculty Member.
April 2001 Outstanding Faculty Member.
Courses Taught
ACCT 1010ACCOUNTING SURVEY, 20 course(s)
ACCT 2012INTRO FINANCIAL ACCOUNTING, 28 course(s)
ACCT 2013INTRO MANAGERIAL ACCOUNTING, 20 course(s)
ACCT 2020INTRO MANAGERIAL ACCOUNTING, 4 course(s)
ACCT 3007TECHNOLOGY FOR ACCT, 14 course(s)
ACCT 3020COST ACCOUNTING, 1 course(s)
ACCT 5002ACCOUNTING FOR ADMINISTRATORS, 3 course(s)
BUSN 1001BUSINESS AND SOCIETY, 6 course(s)
CINS 2015SPREADSHEET APPLICATIONS, 1 course(s)
ENTR 3051Entrepreneurial Info&Analysis, 1 course(s)
FRYS 1001Freshman Year Seminar, 3 course(s)