Arturo Rodriguez
Assistant Professor
School of Acctg, Finan, & Info Serv
HMPH 349
318-342-1202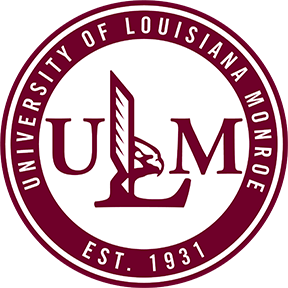 Arturo Rodriguez, DM
Assistant Professor, Finance

Education
DM
2007, Management
Colorado Technical University
MBA
1999, Leadership
Harding University
BBA
1998, Marketing and International Business
Harding University
Biographical Sketch
Arturo Rodriguez holds a Doctoral degree in Organization Development and Change Management from Colorado Technical University. He was a commercial lender and Assistant Vice President for community banks in New Mexico and Colorado, and has had 7 years of experience in different facets of banking. He currently serves as Assistant Professor of Finance at the University of Louisiana at Monroe.
Arturo Rodriguez is originally from Durango City, Mexico and came to the U.S. on a tennis scholarship to play for Harding University in Searcy, AR. He was inducted into Harding University's sports Hall of Fame in 2012. He was a National Association of Intercollegiate Athletics All-American student athlete in 1995 and 1997.
Research Interests
Arturo Rodriguez has and continues to conduct research in the topics of Organization Development and Change Management applied to banking and lending operations, as well as Financial Management. Other research interests include topics such as forecasting, and financial analysis of banking institutions operations, and financial markets and currencies.
Licensure & Certification
Credit Analyst I
Zions Bancorporation (Vectra Bank Colorado)
Certified to analyze consumer and commercial credit requests under Zions Bancorporation credit analysis program. Certified to use Moody's Financial Analyst Software as well as TaxAnalysis consumer credit software.
Awards & Honors
November 2014 Faculty Recognition Award.
October 2012 Business Symposium Brain Bowl Champions.
August 2011 Business Symposium Brain Bowl Champions.
Courses Taught
BMBA 5030INTERNATIONAL BUSINESS, 2 course(s)
BUSN 1001BUSINESS AND SOCIETY, 16 course(s)
BUSN 3001INTERNATIONAL BUSINESS, 1 course(s)
BUSN 5005FUND BUSN STAT OPERATIONS, 5 course(s)
ECON 2002Microeconomic Principles, 2 course(s)
FINA 3015BUSINESS FINANCE, 8 course(s)
FINA 4010Prin of Bank Oper, 1 course(s)
FRYS 1001Freshman Year Seminar, 2 course(s)
MGMT 3009OPERATIONS MANAGEMENT, 11 course(s)
MGMT 4009STRATEGIC MANAGEMENT, 8 course(s)
MGMT 4014QUALITY MANAGEMENT, 2 course(s)
MGMT 4092TOPICS IN MANAGEMENT, 2 course(s)
MGMT 5019OPERATIONS & QUALITY MGT, 1 course(s)
ORGL 3350ISSUES IN ORG EFFECTIVENESS, 1 course(s)
QMDS 2010STATISTICS & QUALITY CONTROL, 40 course(s)