Paula Miller
Assistant Professor
Kitty DeGree School of Nursing
NURS 336
318-342-1707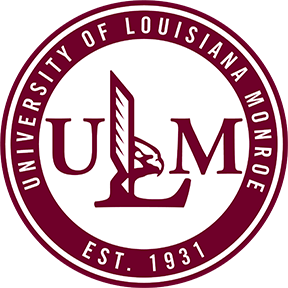 Paula R Miller, MSN
Assistant Professor, Nursing

Education
MSN
2006, Nursing Education
Grambling State University
BSN
1986, Nursing
Northeast Louisiana University
Biographical Sketch
I joined University of Louisiana Monroe as a faculty member in January of 2005. Prior to joining ULM, practiced as a registered nurse with a specialty certification, for over 20 years, in hospitals around the area. I was very fortunate to have worked in various areas of the hospital. As an assistant professor, my responsibilities include, lecturing in the classroom setting and going out into the clinical setting for the student to obtain clinical experience.
My educational background includes graduating from Northeast Louisiana University with a BS in nursing and have since received my Masters in Nursing Education, finishing in 2005. I have been on faculty for 13 years and have no intention of retiring. I continue to enjoy my work and the student interaction, I have a role in, at University of Louisiana Monroe.
Licensure & Certification
Current Louisiana Nursing License, Louisiana State Board of Nursing. (August 1986 - Present)
Research Interests
My research interest is cardiology; both preventative and post-cardiac event treatment. I love medications, and understanding why particular medication is given and for what goal. Therefore, researching current pharmacological options are necessary, questioning physicians and their associates about the medications they order for their patients and the rationale of "why" for that particular patient. This not only requires time studying, but time in the clinical setting assessing and researching to expand my knowledge base. I currently lecture on cardiology and I am in this clinical area with students, my goal is to share the most up to date "rationale" to students, related to our area of the country as possible.
Awards & Honors
ULM Endowed Professorship in Nursing.
Courses Taught
NURS 2000NURSING CONCEPTS, 3 course(s)
NURS 2005Health Intervention I, 2 course(s)
NURS 2007Nursing Science Practicum I, 2 course(s)
NURS 2080BASIC PRIN OF PHARMACOLOGY, 1 course(s)
NURS 3004HEALTH INTERVENTION II, 6 course(s)
NURS 3005NURSING SCIENCE PRACTICUM II, 14 course(s)
NURS 3006Nursing Science Seminar, 8 course(s)
NURS 3007NURSING PRACTICUM II A, 4 course(s)
NURS 3008NURSING PRACTICUM II B, 4 course(s)
NURS 3009ADULT HEALTH NURSING 1, 1 course(s)
NURS 3028ADULT HEALTH NURSING 2, 22 course(s)
NURS 3030NURSING SYNTHESIS 2, 2 course(s)
NURS 4000ADULT HEALTH NURSING 3, 1 course(s)
NURS 4001NSG RESEARCH EBP, 2 course(s)