Tarrieck Rideaux
Assistant Professor
School of Education
WALK 2-21
318-342-1288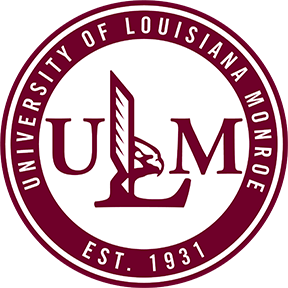 Tarrieck D Rideaux, EdD
Assistant Professor, Education

Education
EdD
2011, Educational Leadership
Sam Houston State University
MA
2004, Bilingual Administration
Sam Houston State University
BA
1998, Spanish and Latin American Studies
Central Michigan University
Biographical Sketch
Dr. Rideaux earned his Ed.D. in Educational Leadership from Sam Houston State University in 2011. He has almost 20 years of school leadership experience and leads the principal preparation internship courses and is the Program Coordinator for Educational Leadership for ULM's School of Education. Dr. Rideaux has successfully lead school turnaround efforts in inner city Houston and Detroit. He has traveled to 26 different countries and speaks 4 languages. His passion is for social justice among underserved populations and the school improvement process through the role of the principal.
Licensure & Certification
Birkman International Certified Consultant, Birkman International. (November 27 2018 - November 27 2023)
Research Interests
Culture and Climate
Principal Leadership Behavior
School Turnaround
Social Justice
Multi-Cultural Education
Second Language Acquisition
Leadership Coaching and Development.
Recent Publications
Rideaux, T. (2019). Fighting the Good Fight: National Narratives of the African American Principalship Experience.
Awards & Honors
July 2018 Chase Endowed Professorship in Teacher Education.
2016 NCAA Final Four Award Principal.
2013 Rising Black Educator of Detroit.
2009 Who's Who in Education.
2008 Communities And Schools Event Honoree .
2006 Community Activist Award .
2004 Outstanding Graduate Student.
2002 Teacher of the Year Finalist.
1999 Rising Star Teacher of the Year.
1997 CIP Pentagon Internship Recipient.
Courses Taught
CURR 4001ASSESS PRINC/PRACT, 1 course(s)
EDFN 5083MULTICUL EDUCATION PERSPECT, 1 course(s)
EDLE 5000TCHER LDR I DATA SCHL IMP, 1 course(s)
EDLE 5005TCHER LDR II IMP SCHL PERF, 2 course(s)
EDLE 5007SCHOOL COMMUNITY RELATIONS, 1 course(s)
EDLE 5010BEST PRAC LDRSHIP TCHG LEARN, 2 course(s)
EDLE 5015LEGAL ETHICAL REG ISSUES, 3 course(s)
EDLE 5021INSTRUCTIONAL SUPERVISION, 8 course(s)
EDLE 5025LEADERSHIP THEORY, 6 course(s)
EDLE 5030INST LEADERSHIP SCHOOL CLIMATE, 3 course(s)
EDLE 5045MAN SCHL & DISTRICT RESOUR, 2 course(s)
EDLE 5055ED LEADERSHIP INTERNSHIP I, 7 course(s)
EDLE 5060ED LEADERSHIP INTERSHIP II, 8 course(s)