Donna Rhorer
Associate Professor
School of Humanities
Walk 3-118
318-342-1754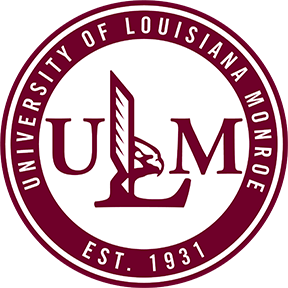 Donna A Rhorer, PhD
Associate Professor, English

Education
Ph D
1990, American literature
USL (now ULL)
MA
1981, Renaissance
NLU (now ULM)
BS
1967, Secondary Education
LSU-Baton Rouge
Research Interests
Dr. Rhorer's professional interests include writers of the American Renaissance with emphasis on Nathaniel Hawthorne and his female characters.
Recent Publications
Rhorer, D. A., Steckline, C. T. (2010). "ULM on Bayou Desiard: Buffeted by Crises & Efforts to Reconfigure" (pp. 61-80). Southlake, TX: Fountainhead Press.
Rhorer, D. A. (2011). LSU Faculty Senate Newsletter. Baton Rouge, Louisiana: LSU Faculty Senate.
Research Grants
Rhorer, D. A., "A Second Beginning for Louisiana: The BP Endowment for Renewable Human Resources" (), Sponsored By The Idea Village, LSU, Tulane, The UL System, and various vendors and attorneys for around the country, External to The University of Louisiana at Monroe, $. (July 2010 - October 2010).
Awards & Honors
Consultant, Curriculum Revision for Language Arts.
September 2010 President's Award for Excellence in Service.
July 2008 Faculty Senate President.
September 2007 President-elect.
August 2007 Secretary.
July 2006 Participated in Prime Time, a Family Reading Time program.
April 2003 Faculty Senator.
2003 Nominee, Outstanding Professor.
March 2002 Member, Louisiana State Department of Education's Diploma Enhancement Task Force serving along with State Board of Elementary and Secondary Education Members.
2000 Representative to PK-16+ Early Childhood Consortium reporting to the Governor's Blue Ribbon Commission on Teacher Quality.
1999 Representative to K-16+ Consortium for Language Arts reporting to the Governor's Blue Ribbon Commission on Teacher Quality.
1995 Member, Curriculum Task Force.
Courses Taught
ENGL 2004World Literature Ii, 7 course(s)
ENGL 2005AMERICAN LITERATURE I, 16 course(s)
ENGL 2020Techn Writing Phar/Health Scienc, 4 course(s)
ENGL 3014INTRO TO PERSONAL NARRATIVE, 1 course(s)
ENGL 3020PROF WRITING & COMM: PHARMACY, 14 course(s)
ENGL 3021Prof Wrtg/Comm:health, 6 course(s)
ENGL 3023Prof Wrtg/Comm: Arts, 1 course(s)
ENGL 3024PROF WRITING & COMMUNICATION, 5 course(s)
ENGL 3025ADVANCED GRAMMAR, 6 course(s)
ENGL 4046Adv Prof Writing Comm, 1 course(s)
ENGL 4078AMERICAN LITERARY STUDIES I, 3 course(s)
ENGL 4081Expository Writing, 2 course(s)
ENGL 5014BIBLIOGRAPHY, 1 course(s)
ENGL 5015Grammar For Teachers, 1 course(s)
ENGL 5027AMERICAN PROSE, 2 course(s)
GERO 5090INTERNSHIP IN GERONTOLOGY, 1 course(s)
MATH 1018NATURE OF MATHEMATICS, 1 course(s)