Ronald Hill
Associate Professor
Basic Pharmaceutical Sciences
PHAR 310
318-342-1706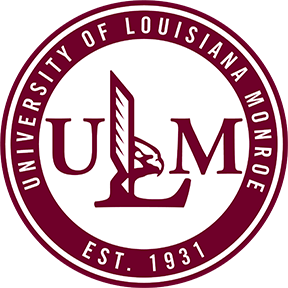 Ronald A Hill, PhD
Associate Professor, Pharmacy

Education
Ph D
1991, Pharmacy
The Ohio State University
Awards & Honors
May 2013 P3 Teacher of the Year.
May 2013 P1 Teacher of the Year.
December 2008 Selected to serve on Cosmetic Ingredient Review Expert Panel.
May 2005 ULM Basic Pharmaceutical Sciences Teacher of the Year – 2004-2005.
April 1998 Honor Society of Phi Kappa Phi inductee.
April 1995 Rho Chi Teacher of the Year Award.
April 1992 Favorite Teacher Award.
February 1991 Predoctoral Fellow Research Presentation Travel Grant.
May 1988 Fellow of the American Foundation for Pharmaceutical Education – 1988–1991.
May 1987 Honorable Mention.
April 1986 University Fellow.
May 1982 Highest Honors in Chemistry.
Courses Taught
PHAR 4009Medicinal Chemistry II, 3 course(s)
PHAR 4010Medicinal Chemistry III, 4 course(s)
PHAR 5051Directed Study, 2 course(s)
PHAR 5069CONCEPTS IN DRUG DESIGN, 5 course(s)
PHAR 5070MEDICINAL CHEM DRUG DISCOVERY, 2 course(s)
PHAR 5137MEDICINAL CHEMISTRY SURVEY, 1 course(s)
PHAR 5139MOLEC THEOR FNDTNS, 4 course(s)
PHRD 4002PRINCIPLES OF DRUG ACTION I, 8 course(s)
PHRD 4027PRINCIPLES OF DRUG ACTION II, 8 course(s)
PHRD 4058NEUROLOGY & PSYCHIATRY MODULE, 4 course(s)
PHRD 4074ENDOCRINE MODULE, 4 course(s)
PHRD 4083GASTRO NUTRITION & HEPTIC MOD, 5 course(s)
PHRD 5010CARDIOVASCULAR MODULE, 5 course(s)
PHRD 5027BONE AND JOINT MODULE, 5 course(s)
PHRD 5031RESPIRATORY MODULE, 1 course(s)
PHRD 5033RENAL/UROLOGY MODULE, 3 course(s)
PHRD 5037EYES, EARS, THROAT & DERM MOD, 5 course(s)