Ralph Brown
Professor
School of Humanities
walk 2-55
318-342-1402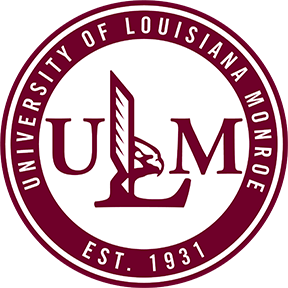 Ralph W Brown, PhD
Professor, History

Education
Ph D
1995, History
University of Tennessee, Knoxville
MA
1988, History
James Madison University
BA
1986, History
James Madision University
Biographical Sketch
Ralph W. Brown, III received his B.A. and M.A. from James Madison University and his Ph.D. from the University of Tennessee, Knoxville. He has published several articles, including "Making the Third Man Look Pale: American-Soviet Conflict in Vienna during the Early Cold War in Austria" in Slavic Military Studies, "'Removing Nasty Nazi Habits': The CIC and the Denazification of Heidelberg University, 1945-1946" in The Journal of Intelligence History and "U.S. Army Intelligence in Vienna" in Journal for Intelligence, Propaganda, and Security Studies. In addition, he has presented numerous papers at academic conferences. He has been a fellow at the West Point Summer Seminar in Military History. As a faculty member, he has taught at several institutions of higher learning, including Lees-McRae College, where he was history program coordinator and University of Louisiana, Monroe (ULM), where he served as the history department's head. Currently, he serves a professor of history at ULM teaching courses that include Louisiana History, U.S. Military History, 1865-present, World War II, History of Warfare, Western Heritage, and History of England.
Research Interests
Ralph W. Brown, III's research interest focus on political and military history, particularly the history of warfare and World War II, as well as political and military themes found in post World War II popular culture.
Research Grants
Brown, R. (Supporting), "Teaching American History" (Funded), Sponsored By Louisiana Endowment for Humanities, External to The University of Louisiana at Monroe, $. (January 2010 - August 2012).
Awards & Honors
History Graduate Fellowship.
George C. Marshall Undergraduate Research Scholarship.
History Graduate Fellowship.
Bernadotte Schmitt Research Scholarship.
W. K. McClure International Studies Research Fellowship.
Bernadotte Schmitt Research Scholarship.
Bernadotte Schmitt Research Scholarship.
Alpha Chi Honary Membership.
June West Point Summer Seminar and Current Policy Symposium Fellowship.
Courses Taught
HIST 1010HONORS HISTORY, 2 course(s)
HIST 1011WORLD CIVILIZATION I, 12 course(s)
HIST 1012WORLD CIVILIZATION II, 10 course(s)
HIST 2019HONORS HISTORY, 2 course(s)
HIST 3005LOUISIANA HISTORY, 6 course(s)
HIST 3030ENGLISH HISTORY, 9 course(s)
HIST 3099HISTORIAN'S CRAFT, 10 course(s)
HIST 4030WORLD WAR II, 6 course(s)
HIST 4047US MILITARY HIST 1865-PRESENT, 10 course(s)
HIST 4081Europe, 1890-1945, 1 course(s)
HIST 5012HISTORY OF WARFARE, 5 course(s)
HIST 5023WESTERN HERITAGE, 2 course(s)
HIST 5030Research Methods, 1 course(s)
HIST 5031MAKERS OF EUROPE: 20TH CENTURY, 4 course(s)
HIST 5050Miscellaneous Topics, 2 course(s)
HIST 5055Miscellaneous Topics, 2 course(s)
HIST 5091DIRECTED READING AND RESEARCH, 1 course(s)
HIST 5099THESIS, 14 course(s)