Pamela Martin
Instructor
School of Sciences
Walk 3-38
318-342-1921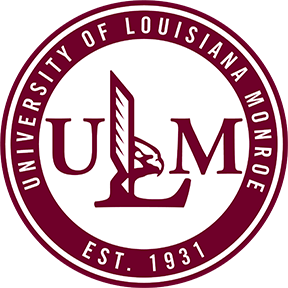 Pamela D Martin, MS
Instructor, Mathematics

Education
MS
1993, Applied Mathematics (Statistics)
University of Southwestern Louisiana
MEd
1990, Secondary Education
Northeast Louisiana University
BS
1989, Mathematics/Secondary Education
Northeast Louisiana University
Biographical Sketch
A native of northeast Louisiana, I grew up on a small ranch on Morehouse Parish. In my spare time I enjoy reading historical novels, watching movies and woodworking.
Licensure & Certification
Louisiana Teaching Certificate, State of Louisiana. (Present)
Recent Publications
Martin, P., Carter, A., Picard, A. Applied Algebra for College Students. Pearson.
Martin, P. D. (2019). Math 2055 Mathematical & Statistical Foundations for Elementary School Teachers. Monroe:
Courses Taught
MATH 1009APPLIED ALGEBRA COLLEGE STUDEN, 3 course(s)
MATH 1010Col Alg With Review, 2 course(s)
MATH 1011COLLEGE ALGEBRA, 18 course(s)
MATH 1012TRIGONOMETRY, 23 course(s)
MATH 1014APPLIED CALCULUS FOR LIFE SCI, 5 course(s)
MATH 1016ELEMENTARY STATISTICS, 75 course(s)
MATH 1018Nature of Math, 2 course(s)
MATH 2050NUMERICAL FOUND FOR TEACHERS, 6 course(s)
MATH 2051Prob&Date Analysis Elem Tcher, 17 course(s)
MATH 2052MATH FOUND FOR ELEM TEACHERS, 2 course(s)
MATH 2055MATH STAT FOUND ELEM, 29 course(s)
MATH 3050GEOMETRY & MEASURE ELEM TCHER, 2 course(s)
SCIE 1000MATH WORKSHOP FOR INCOM FRESH, 2 course(s)