April Picard
Instructor
School of Sciences
WALK 3-24
318-342-1937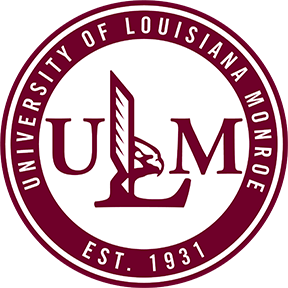 April N Picard, MEd

Instructor, Mathematics
Education
MEd
2004, Secondary Education
University of Louisiana at Monroe
BS
1999, Math Education
Northeast Louisiana University
Biographical Sketch
My teaching interests include College Algebra, Trigonometry, Pre-Calculus, and Calculus I. I am the coordinator of Math 1011 - College Algebra and Math 1001 - College Algebra Recitation. I have spent many summers working with local elementary, middle school and high school mathematics teachers through Math and Science Partnerships (MSP) to increase their mathematics knowledge base and enrich their lesson presentation in the classroom. I also work as a curriculum developer for Great Minds writing curriculum and supplementary resources for K-12 teachers and students.
Licensure & Certification
Teacher, State of Louisiana, Department of Education. (May 09 2002 - Present)
Teacher, State of Louisiana, State Department of Education. (June 16 1999 - June 16 2002)
Recent Publications
Martin, P., Carter, A., Picard, A. Applied Algebra for College Students. Pearson.
Strunk, B. D., Strunk, C. C., Maroun, M., Kaleem, F., Saydam, A. S., Hare, D., Seeber, S., Carter, A., Smith, E., Picard, A. (2008). College Algebra (pp. 149-226). London: Pearson.
Awards & Honors
December 2020 Service Recognition Award.
April 2016 Instructor's Award of Excellence.
December 2015 Service Recogntion Award.
October 2012 ULM Webpage Feature.
Courses Taught
MATH 0093INTRODUCTORY ALGEBRA, 11 course(s)
MATH 1000MATH RECITATION, 9 course(s)
MATH 1001COLLEGE ALGEBRA RECITATION, 3 course(s)
MATH 1009APPLIED ALGEBRA COLLEGE STUDEN, 20 course(s)
MATH 1010Col Alg With Review, 17 course(s)
MATH 1011COLLEGE ALGEBRA, 73 course(s)
MATH 1012TRIGONOMETRY, 19 course(s)
MATH 1013ELEMENTARY FUNCTIONS, 7 course(s)
MATH 1016Elementary Statistics, 3 course(s)
MATH 1018CONTEMPORARY MATHEMATICS, 6 course(s)
MATH 1031CALCULUS I, 16 course(s)
MATH 3050Geometry & Measure Elem Tcher, 5 course(s)
MATH 93Introductory Algebra, 10 course(s)
SCIE 1000MATH WORKSHOP FOR INCOM FRESH, 2 course(s)