Jennifer Perodeau
Associate Professor
School of Allied Health
Cald 139
318-342-1769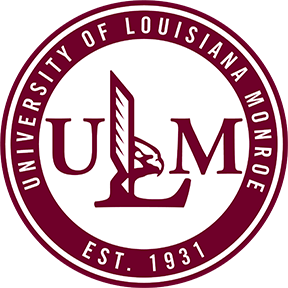 Jennifer F Perodeau, MOT
Associate Professor, Occupational Therapy
OTA Program Director
Education
MA
2013,
Louisiana Tech University
Biographical Sketch
As a graduate of ULM's Occupational Therapy Assistant Program, I have the utmost respect for occupational therapy and our university. I earned my Master of Arts in teaching from Louisiana Tech University and then accepted an assistant professor position in the ULM OTA program in January 2014. In January 2016, I accepted the position as Program Director for the OTA program. I am dedicated to continuing the tradition of excellence upheld by the university and am passionate about moving the Occupational Therapy Assistant program into the future.
Currently, I am enrolled in ULM's Master of Occupational Therapy Program and will graduate in December 2017. As you can see, I am dedicated to education and hope that this translates to my students as I mentor and encourage them.
Licensure & Certification
Certified Occupational Therapy Assistant, National Board of Certification in Occupational Therapy, Inc.. (April 22 1994 - Present)
Occupational Therapy Assistant, Louisiana State Board of Medical Examiners. (December 1993 - Present)
Occupational Therapist Registered, Louisiana State Board of Medical Examiners. (February 02 2018 - April 30 2019)
Research Interests
I am interested in research related to occupational therapy education and treatment methods for orthopedic injuries.
Courses Taught
OCCT 1006PATHOLOGY, 1 course(s)
OCCT 2000SEMINAR: PROF DEVELOPMENT, 1 course(s)
OCCT 2001INTRO TO OCCUPATIONAL THERAPY, 1 course(s)
OCCT 2002KINESIOLOGY FOR OTA'S, 2 course(s)
OCCT 2004PRE-CLINICAL LAB, 7 course(s)
OCCT 2005EVALUATION, 2 course(s)
OCCT 2008GROUP PROCESS, 3 course(s)
OCCT 2010HEALTH CARE SYSTEMS, 9 course(s)
OCCT 2022THEORY AND PRACTICE I, 7 course(s)
OCCT 2025THEORY AND PRACTICE LAB, 16 course(s)
OCCT 2026APPLIED LABORATORY, 12 course(s)
OCCT 2028PEDIATRIC LABORATORY, 2 course(s)
OCCT 2029PSYCHOSOCIAL LABORATORY, 10 course(s)
OCCT 2042THEORY & PRAC II-DEVELOPMENTAL, 1 course(s)
OCCT 2045THERAPEUTIC MEDIA, 2 course(s)
OCCT 2061FIELDWORK PRACTICUM, 2 course(s)