Elizabeth Oldfather
Assistant Professor
School of Humanities
Walk 3-113
318-342-7916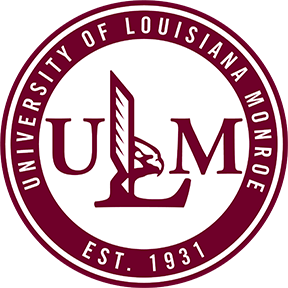 Elizabeth W Oldfather, PhD
Assistant Professor, English

Education
Ph D
2015, English
Rutgers University
MA
2007, Humanities and Social Thought
New York University
BA
2001, Philosophy
Yale University
Biographical Sketch
Elizabeth Oldfather specializes in British literature of the eighteenth century and Romantic periods, with an emphasis on the cognitive psychology of literary experience. Dr. Oldfather received her Ph.D. in English in May 2015 from Rutgers University, as well as a Certificate in Cognitive Science from the Rutgers University Center for Cognitive Science. An interdisciplinary scholar, she also holds a B.A. in Philosophy from Yale University, and an M.A. in Humanities and Social Thought from New York University. Her previous employment includes a one-year Visiting Assistant Professorship at the University of Colorado Colorado Springs.
Research Interests
Dr. Oldfather's published work appears in the field-prominent journal The Eighteenth Century: Theory and Interpretation, and is forthcoming in an edited collection from Routledge, Contemporary Visual Culture and the Sublime. She has presented at the annual meetings of the Modern Language Association and the American Society for Eighteenth-Century Studies, as well as the International Conference on Romanticism. Her current project, a book manuscript entitled Transported Minds, explores the experience of vicarious physical presence in imagined worlds. A commonplace of current popular media culture, this imaginative "transport" was treated more seriously by eighteenth-century writers as an integral element in human psychology. The psychology of transport links theories of sympathy to Gothic awe, sublime affect to deictic description, restructuring the historical parameters of eighteenth-century imaginative literature. Dr. Oldfather's research interests include imagination; multisensory imagery; theories of the sublime; sympathy and sentimentalism; possible world theory; imaginative resistance; memory; science and literature; history of science; history of philosophy; empiricism; neuroaesthetics; poetry & poetics; and speculative fiction from Milton to modernity.
Recent Publications
Oldfather, E. (2019). Ode to a Nightingale: Poetry and the Particularity of Sense (pp. 557-572). European Romantic Review.
Oldfather, E., Kelly, E., Hicks, M. (2013). Introduction to 'Science Fiction, Fictions in Science' (pp. 1-6). Exit 9: The Rutgers Journal of Comparative Literature.
Oldfather, E. (2017). Recentering The Sublime (pp. 143-155). Routledge.
Oldfather, E. (2015). "Snatched" into The Seasons: The Cognitive Roots of Loco-descriptive Form (pp. 445-466). Eighteenth Century: Theory and Interpretation.
Research Grants
Oldfather, E., "Research Hub Mini-Grant" (), The University of Louisiana at Monroe, $485. (May 2017 - December 2017).
Awards & Honors
2019- L.M. McKneely Endowed Professorship in English.
2016 Kassakian Award.
2013 Mellon Dissertation Completion Fellowship.
2011 Blum Teaching Assistantship.
Courses Taught
ENGL 1002COMPOSITION II, 2 course(s)
ENGL 2002ENGLISH LITERATURE II, 5 course(s)
ENGL 2005AMERICAN LITERATURE I, 19 course(s)
ENGL 3051JUNIOR SEMINAR:POETRY/DRAMA, 3 course(s)
ENGL 4000FEATURED AUTHOR, 1 course(s)
ENGL 4005ENGLISH NOVEL TO 1800, 1 course(s)
ENGL 4025LITERARY CRITICISM, 1 course(s)
ENGL 4073SEVENTEENTH CENTURY, 1 course(s)
ENGL 4074EIGHTEENTH CENTURY, 2 course(s)
ENGL 4075ROMANTIC MOVEMENT, 3 course(s)
ENGL 5008ENGLISH LIT 1800 TO PRESENT, 2 course(s)
ENGL 5050ADVANCED LITERARY THEORY, 1 course(s)
ENGL 5073SEVENTEENTH CENTURY, 1 course(s)
ENGL 5074EIGHTEENTH CENTURY, 1 course(s)
ENGL 5075ROMANTIC MOVEMENT, 1 course(s)