Sami Nazzal
Associate Professor
Basic Pharmaceutical Sciences
PHAR 378
318-342-1726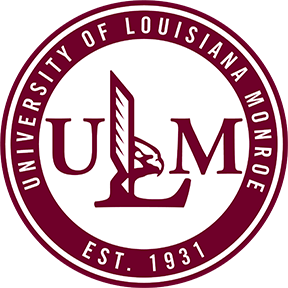 Sami M Nazzal, PhD
Associate Professor, Pharmacy

Education
Ph D
2002, Pharmaceutics
Texas Tech University Health Sciences Center
BS
1997, Pharmacy
Jordan University of Science and Technology
Biographical Sketch
Dr. Sami Nazzal is an Associate Professor of Pharmaceutics at The University of Louisiana Monroe, and has been a member of the graduate faculty since 2004. His teaching and research is focused primarily on pharmaceutics and industrial pharmacy. Pharmaceutics is the science of compounding and pharmaceutical dosage form design. Its impact on society is evident by the wide use of over the counter (OTC) products, prescription drugs, and chemotherapeutics. Recent advances in pharmaceutics research provided the very unique options of using once a day pills to liquid filled softgels to targeted nanotherapeutics.
Dr. Nazzal has a dynamic research laboratory that houses multiple graduate students engaged in various projects. The primary interests of Dr. Nazzal's research group are in drug formulation, pharmaceutical/industrial manufacturing-process development, and the fabrication of solid and liquid oral, parenteral, and topical dosage forms and drug delivery systems. These interests coincides with FDA initiatives and the growing interest in novel technologies that could be used to predict potential failure of a given drug prior to clinical trials and reduce the expense and time required to deliver a drug product to the market. In addition to conventional oral solid dosage forms, Dr. Nazzal's research group is also heavily engaged in the design of lipid based formulations (emulsions, micro-emulsions, and self-emulsified drug delivery systems)
In addition to the traditional drug delivery and manufacturing technologies, which are the core interest of his group, Dr. Nazzal is also pursuing advanced research in nanotechnology with emphasis on developing lipid based targeted nanoparticles for drug delivery, and their characterization in vitro and in vivo.
Research Interests
Pharmaceutical drug product development: Dosage form design; drug formulation and pre-formulation; drug product development and process optimization; industrial pharmacy and pharmaceutics; pharmaceutical manufacturing; nanotechnology; targeted drug delivery; Quality by Design (QBD); statistical design of experiments (DOE); and process analytical technology (PAT)
Awards & Honors
2016 First-Year Pharmacy Excellence in Teaching Award.
2011 The Rho Chi Society.
2004 Customer Focus Award.
2002 Nutramax Research Achievement Award.
Courses Taught
PHAR 4024Pharmaceutics Iv, 12 course(s)
PHAR 5002Product Development, 1 course(s)
PHAR 5014Adv Biopharmaceutics, 1 course(s)
PHAR 5077PHARMACEUTICAL PREFORMULATION, 3 course(s)
PHAR 5078SOLID-STATE CHEMISTRY/DRUGS, 1 course(s)
PHAR 5079DOSAGE FORM DESIGN, 1 course(s)
PHRD 4004Pharmaceutical Calculations, 2 course(s)
PHRD 4008PHARMACEUTICS I, 8 course(s)
PHRD 4029PHARMACEUTICS II, 8 course(s)
PHRD 5029SPECIAL POPULATIONS MODULE, 1 course(s)
PHRD 5031RESPIRATORY MODULE, 4 course(s)
PHRD 5037EYES, EARS, THROAT & DERM MOD, 5 course(s)
PHRD 5064PROBLEMS, 10 course(s)