Emily Mike
Assistant Professor
School of Health Professions
Cald 230A
318-342-1614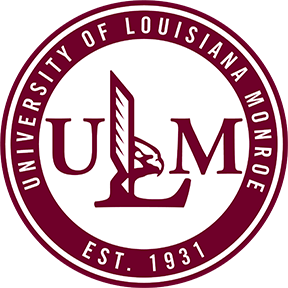 Emily N Mike, OTD
Assistant Professor, Occupational Therapy

Education
OTD
2015, Occupational Therapy
Rocky Mountain University of Health Professions
BS
2006, Occupational Therapy
University of Louisiana at Monroe
Biographical Sketch
I grew up in a rural town north of Monroe and have lived in this area my entire life. My husband and I have two beautiful children. We enjoy spending time together as a family and participating in any and all outdoor activities.
After graduating from ULM with my Bachelor of Science in Occupational Therapy in 2006, I practiced in an outpatient orthopedics and neuro clinic. During that time, I started a pelvic floor program and attained my certification in biofeedback for pelvic floor disorders. After having my first child I decided to make a career change, to something more family friendly, and I moved into pediatrics in a school system setting. Being immersed in the education world ignited a desire to further my education, so I returned to school for my clinical doctorate in occupational therapy.
In the Master of Occupational Therapy Program I am not only able to teach but also practice in our onsite pediatric and adult clinics, as well as serve the community through our psychosocial fieldwork sites. I also serve in the Autism Center at ULM as an evaluator and clinician. In my "free" time, I continue to practice in early intervention and supervise some amazing occupational therapy assistants.
Licensure & Certification
Occupational Therapist, Louisiana State Board of Medical Examiners. (October 23 2006 - Present)
Registered Occupational Therapist, National Board for Certification in Occupational Therapy. (August 10 2006 - March 2018)
Research Interests
Autism
Mental Health
Research Grants
Irwin, D. (Principal), Eichhorn, D. (Supporting), Mike, E. (Supporting), "Autism Center at ULM" (Funded), Sponsored By Living Well Foundation, External to The University of Louisiana at Monroe, $. (January 2017 - December 2017).
Courses Taught
OCCT 5010NEUROLOGY OCCT THERAPY PRACT, 1 course(s)
OCCT 5020FOUNDATIONS OCCT THERAPY, 1 course(s)
OCCT 5080APPLIED REASONING AND THEORY, 2 course(s)
OCCT 5100AT ENHANCE OCCT PERFORM, 1 course(s)
OCCT 5140PSYCHOSOCIAL OT, 1 course(s)
OCCT 5150OCCUPATION BASED PRACT ADULT, 1 course(s)
OCCT 5180MANAGEMENT AND ADMINISTRATION, 2 course(s)
OCCT 5190OT PRACTICE PSYCH, 2 course(s)
OCCT 5210OT PRACTICE - ADULT, 2 course(s)