Emily Mike
Assistant Professor
School of Health Professions
Cald 230A
318-342-1614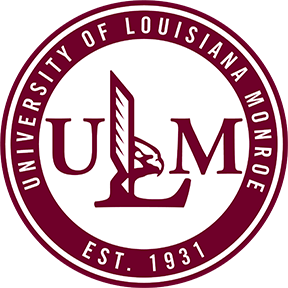 Emily N Mike, OTD
Assistant Professor, Occupational Therapy

Education
OTD
2015, Occupational Therapy
Rocky Mountain University of Health Professions
BS
2006, Occupational Therapy
University of Louisiana at Monroe
Biographical Sketch
I grew up in a rural town north of Monroe and have lived in this area my entire life. My husband and I have two beautiful children. We enjoy spending time together as a family and participating in any and all outdoor activities.
After graduating from ULM with my Bachelor of Science in Occupational Therapy in 2006, I practiced in an outpatient orthopedics and neuro clinic. During that time, I started a pelvic floor program and attained my certification in biofeedback for pelvic floor disorders. After having my first child I decided to make a career change, to something more family friendly, and I moved into pediatrics in a school system setting. Being immersed in the education world ignited a desire to further my education, so I returned to school for my clinical doctorate in occupational therapy.
In the Master of Occupational Therapy Program I am not only able to teach but also practice in our onsite pediatric and adult clinics, as well as serve the community through our psychosocial fieldwork sites. I also serve in the Autism Center at ULM as an evaluator and clinician. In my "free" time, I continue to practice in early intervention and supervise some amazing occupational therapy assistants.
Research Interests
Autism
Mental Health
Licensure & Certification
Occupational Therapist
Louisiana State Board of Medical Examiners

Registered Occupational Therapist
National Board for Certification in Occupational Therapy

Courses Taught
OCCT 5010NEUROLOGY OCCT THERAPY PRACT, 1 course(s)
OCCT 5020FOUNDATIONS OCCT THERAPY, 1 course(s)
OCCT 5080APPLIED REASONING AND THEORY, 2 course(s)
OCCT 5100AT ENHANCE OCCT PERFORM, 1 course(s)
OCCT 5140PSYCHOSOCIAL OT, 1 course(s)
OCCT 5150OCCUPATION BASED PRACT ADULT, 1 course(s)
OCCT 5180MANAGEMENT AND ADMINISTRATION, 2 course(s)
OCCT 5190OT PRACTICE PSYCH, 2 course(s)
OCCT 5210OT PRACTICE - ADULT, 2 course(s)