Sharon Meyer
Professor
Toxicology
PHAR 262
318-342-1685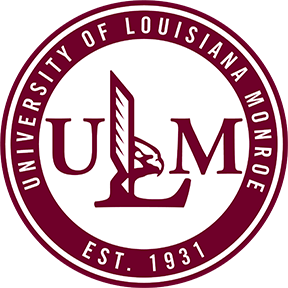 Sharon A Meyer, PhD
Professor, Toxicology

Education
Ph D
1984, Physiology
Cornell University
MS
1977, Biochemistry
Iowa State University
BS
1971, Chemistry
Iowa State University
Biographical Sketch
Dr. Sharon A. Meyer, Ph.D., ATS fellow, has worked in academic research/teaching for 25 years. She has degrees in Chemistry and Biochemistry from Iowa State Univ. and a doctorate from Cornell Univ. with Dr. Robert Wasserman, a leading researcher of vitamin D and calcium nutrition and member of the National Academy of Science. Post-doctoral work was done at Harvard Med. School and Univ. N. Carolina - Chapel Hill. She has held faculty positions at Duke University Med. Ctr. and N. Carolina State Univ. and now Univ. of LA-Monroe, College of Pharmacy. She has authored ~75 peer-reviewed journal articles and book chapters. She is a long-standing member of Society of Toxicology and American Association for Cancer Research. Her greatest moments in her profession are watching the advancement of her students and contributing information of use for protecting the public from chemical toxicity.
Research Interests
Dr. Meyer's current research interests are: 1) identifying the Echinacea active principle(s) mediating stimulation of bone marrow progenitors of myeloid lineage, 2) myelosuppression by environmental chemicals and their environmental degradation products and 3) use of multivariate statistical methods and analytical chemistry (i.e., chemometrics) to identify which constituent of crude oil is responsible for a particular toxicity of the unfractionated mixture.
Licensure & Certification
Fellow
Academy of Toxicological Sciences

Awards & Honors
2016 Appointed member.
July 2014 Member, Scientific Advisory Committee.
June 2014 Fellow.
2014 Study Section, ZRG1 DKUS-N; Digestive Sciences.
2008 Study Section PHTBI-4; Traumatic Brain Injury/PTSD; Clinical Trials.
July 2008 2011 Member, Scientific Advisory Committee on Alternative Toxicological Methods.
1984 NIH/NINCDS Postdoctoral Fellowship (F32).
1977 Sigma Xi.
1971 Phi Kappa Phi.
Courses Taught
PHAR 5050BIOCHEMICAL TOXICOLOGY, 8 course(s)
PHAR 5052SEMINAR, 11 course(s)
PHAR 5064Pharmacogenetics, 1 course(s)
PHAR 5081ADVANCED TOXICOLOGY, 7 course(s)
PHAR 5082ADVANCED TOXICOLOGY LABORATORY, 7 course(s)
PHAR 5090METH/PRINCIPLES OF TOXICOLOGY, 5 course(s)
PHRD 4027PRINCIPLES OF DRUG ACTION II, 7 course(s)
PHRD 5057PHARMACOGENETICS, 3 course(s)
TOXI 1001Toxicology & Environment, 2 course(s)
TOXI 4001GENERAL LAB TECHNIQUES, 4 course(s)
TOXI 4011GENERAL TOXICOLOGY, 11 course(s)
TOXI 4013Gen Tox Lab, 3 course(s)
TOXI 4024CLINICAL TOXICOLOGY, 10 course(s)
TOXI 4091SEMINAR, 7 course(s)